May 23rd, 2013 at 10:17 am by

Adam Solo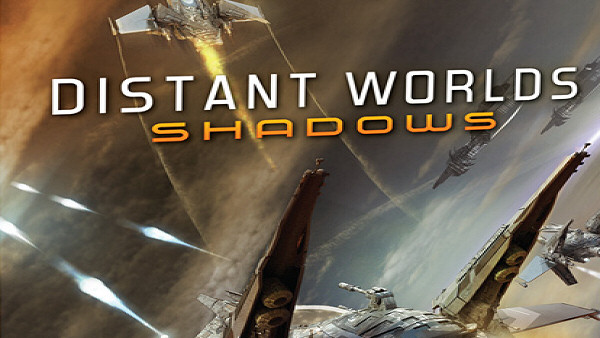 CodeForce, Matrix Games and Slitherine have just released Distant Worlds: Shadows, the third expansion pack to their real-time space 4X strategy game, Distant Worlds.
The Distant Worlds series has come a long way since its debut on March, 2010. Starting out as a mediocre experience, it was later enhanced with Return of the Shakturi (the first expansion pack), and, finally, CodeForce's work and willingness to… Read the rest
Recent Stories
May 22nd, 2013 at 1:44 pm by

Adam Solo


Legendary Heroes is a standalone expansion to the turn-based fantasy 4X strategy game Fallen Enchantress. It was in beta for the last two months, and, today, it was officially released.
May 17th, 2013 at 3:13 pm by

Adam Solo


Tier2 Games propose Artifact Red-X, a hybrid between real-time strategy, turn-based squad tactical combat, RPG systems and possibly 4X elements.
May 14th, 2013 at 8:20 am by

Adam Solo


Cliff Harris is hosting the showmethegames.com 2013 sales right now, up until the 18th of May. There you will find some space, sci-fi and strategy indie goodness.
May 10th, 2013 at 7:02 am by

Adam Solo


I've been playing around with a Distant Worlds: Shadows beta preview build, and feel I have a good idea of what CodeForce and Matrix Games have been cooking for us with their third Distant Worlds expansion.
May 9th, 2013 at 2:45 pm by

Adam Solo


Stardock will release a DLC for Sins of a Solar Empire: Rebellion. It's called "Forbidden Worlds" and will add new planet types, planet specialization, techs, planetary bonuses and Steam achievements.
May 8th, 2013 at 12:44 pm by

Adam Solo


UFO Online: Fight for Earth, a sci-fi tactical browser-based MMO developed by Gamigo, where you're supposed to develop a base, do research and fight an alien invasion in a turn-based tactical fashion.
May 3rd, 2013 at 9:43 am by dayrinni
I'm going to start writing about the systems in the game now. This will be a series of many articles. We start with my vision of what makes a galaxy feel alive and full of discovery.
April 30th, 2013 at 12:04 pm by Keith Turner
If you're looking for Civilization in space, you're in the wrong place. If you're looking for epic battles with lots of ships with lasers, cannons and fighters, then StarDrive has exactly what you are looking for.
April 29th, 2013 at 10:58 am by

Adam Solo


Time for another Kickstarters update (Feb-Apr 2013). On the winners side, there's military sci-fi, cyberpunk strategy, fantasy 4X, space 4X and space roguelike to look for. Others weren't so lucky.
April 26th, 2013 at 4:04 pm by

Adam Solo


After being in beta on Steam for about six weeks, StarDrive is now officially out and available for purchase on Steam. Apr 29th in other major digital portals. May 24th boxed on Europe.
April 24th, 2013 at 9:53 am by

Adam Solo


Full Control launches a Kickstarter campaign for Jagged Alliance: Flashback, their "fresh" but "true" take on the Jagged Alliance franchise.
April 23rd, 2013 at 5:21 am by

Adam Solo


And the highest bidder for the sci-fi real-time strategy Homeworld IP is... Gearbox Software. To be available digitally soon and future plans for the franchise.
April 19th, 2013 at 4:01 pm by

Adam Solo


Eador: Masters of the Broken World is a turn-based fantasy strategy game from Snowbird Game Studios, and a remake to Eador: Genesis.
April 15th, 2013 at 10:42 am by

Adam Solo


Civilization 5 producer Dennis Shirk answered a few questions about Civilization 5: Brave New World on a Q&A session hosted by 2K Games.
April 11th, 2013 at 7:38 am by

Adam Solo


Indie studio Full Control announced a licensing deal with bitComposer Games to develop and publish a new "multiplatform title in the Jagged Alliance franchise".
April 9th, 2013 at 12:20 pm by

Adam Solo


Indie studio Digital Eel is on Kickstarter for Infinite Space 3: Sea of Stars, a 3D sequel to their classic space roguelikes, Strange Adventures and Weird Worlds.
April 5th, 2013 at 11:40 am by

Adam Solo


I have very fond memories about many titles produced by LucasArts, as I spent a good deal of my childhood playing their games. What about you?
April 4th, 2013 at 12:39 pm by

Adam Solo


Disney has shut down the video game developer and publisher LucasArts. LucasArts to continue as licensing entity under Lucasfilm.
April 3rd, 2013 at 5:25 am by

Adam Solo


Julian Gollop and Jake Solomon exchange opinions about X-COM: UFO Defense and XCOM: Enemy Unknown in a friendly and relaxed way.
Recent Reviews
April 30th, 2013 by Keith Turner
If you've been following SpaceSector's coverage of StarDrive, you probably…
January 2nd, 2013 by Keith Turner
Have you ever wondered what would happen if you combined…
December 21st, 2012 by

Adam Solo


Roughly one year after probably one of the worst strategy…
November 12th, 2012 by Andy Kannberg
Starvoid is a multiplayer-only sci-fi RTS developed by Zeal Game…
Recent Previews
May 10th, 2013 by

Adam Solo


A short intro first, as…
March 11th, 2013 by Keith Turner
Back in August of 2012,…
February 26th, 2013 by

Adam Solo


Slitherine and Matrix Games announced…
January 15th, 2013 by Keith Turner
Eador: Masters of the Broken…