Since the beginning that humans face the stars ask themselves what's out there and how wonderful and exciting it would be to discover new places and meet new races. This profound sense of wonder and insatiable curiosity drives many of us to fantasize that possibility.
So what we cannot live in real life we experience in the virtual one. Movies and games have been offering this possibility. Computer games in specific have been putting people in command of space faring civilizations that explore new worlds, meet new races, establish new societies and gain the ultimate knowledge of the Universe.
Like so many of you I'm a space lover in general and a computer game space strategy lover in particular. I've been playing computer games, and specially space strategy computer games, for a long time now. I assembled a chronological classification of what I consider to be the space strategy game landmarks, games which I've been playing intensely over the years. The question is what's next and where should we go from here.
The Beginning [1993]: Master of Orion [1]
This game is consensually considered the father of space strategy computer gaming. You could for the first time experience what would be like to be in control of a space faring race with most of its core elements like trade, technology evolution, space ships construction and more importantly its customization, colonization of planets, creation of armadas, diplomacy and ultimately war. The game is turn-based which means that you play "your turn" and then wait for all other computer players to finish playing "their turn" and so on. The game offered single player only possibility, i.e. no human-human multi-player offered yet. Two sequels were made for this game: "Master of Orion II: Battle at Antares" and "Master of Orion III". Both offered human-human multi-player possibility.
The Branch to Real Time Strategy [1997]: Imperium Galactica [2]
This game takes on the Master of Orion legacy and makes a leap to a new level. The most important innovation of this game resides on its gameplay style. It abandoned the "turn based" concept to become the first real-time space based strategy game of its kind. The most notable features also include improved graphics and detailed planet management. This game did not offer multi-player possibility though. One sequel was made: "Imperium Galactica II" which offered multi-player experience.
The Adaptation to a Franchise [1998]: Star Wars: Rebellion [3]
Lucasarts took the space strategy concept genre and adapted it to the StarWars franchise Universe. For the fans this was seen as the perfect marriage of StarWars lore and most loved space strategy gaming, the concept had it all to succeed. The game offered the possibility to play as the two sides of StarWars: – the Rebel Alliance or the Galactic Empire in single-player or multiplayer mode. The gameplay is a mix of real-time and turn-based elements.
The Evolution of a Franchise [1998]: Sid Meier's Alpha Centauri [4]
Sid Meier, one of the most successful individuals of the gaming industry, literally took his Civilization franchise to the stars. Alpha Centauri is basically civilization in another planet with all its alien aspects. The story is simple but sound. The technology tree, units, buildings and diplomacy are creative and very polished. Although not on a true "Master of Orion" genre, since Alpha Centauri action is all played in a single star system: Alpha Centauri, the game is definitely 4x "eXplore, eXpand, eXploit, and eXterminate" only at a different scope.
The Remake with a Twist [2003-2007]: Galactic Civilizations [5]
Stardocks's Galactic Civilization is neither a branch nor an adaptation of the original Master of Orion series but rather its remake. It is basically Master of Orion but in the present (in this case we are in 2003). It delivers better graphics, more polished mechanics that have been perfected over the years on-top of turn-based gameplay single player only mode. Its major innovation was not on the logic or the product itself but on the business concept. It is distributed with no copy prevention that allowed extensive modding by the community. It was also based on the principle of delivering constant updates to customers that featured among patches for bugs also improvements on what the community would want to see in the game. Several sequels and expansion packs were developed which include Galactic "Civilizations II: Dread Lords".
The Next Generation [2010]: ___________________?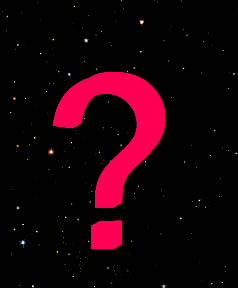 Since the early 90's space based strategy gaming has been evolving at the rhythm and pace of available technology, creativity and also adapting to the trends of the modern society. In spite the concepts still being basically the same the delivery of these concepts is radically changing nowadays, or at least broadening.
The question is where we should go from now to keep the concept appealing at the same time expanding its coverage. The network society demands ubiquitous products which can be accessed quickly, easily and anywhere with no requirements for special tools or products. Current technology already offers this reality with the Internet and the global range of telecommunication services and products.
So the question we now face is: Which of the following features would we like to see explored in future ubiquitous space gaming experience or which elements do we favor more and in which order? Or basically what do we want to see next?
Human-Computer VS Human-Human experience
Thin Client Browser based approach vs Normal Client based
Free content with paid extensions VS Paid to use
Reward system importance
Eye candy factor importance
In-game movies?
Technology tree depth
Spaceship customization depth
Races number and customization level
Story depth
Universe depth
Overall customization
Others …
[1] Master of Orion:  http://en.wikipedia.org/wiki/Master_of_Orion
[2] Imperium Galactica: http://en.wikipedia.org/wiki/Imperium_Galactica
[3] StarWars Rebellion: http://en.wikipedia.org/wiki/Star_Wars_Rebellion
[4] Sid Meier's Alpha Centauri: http://en.wikipedia.org/wiki/Sid_Meier%27s_Alpha_Centauri
[5] Galactic Civilizations: http://en.wikipedia.org/wiki/Galactic_Civilizations
Subscribe RSS
50 Comments
Related Articles:
Post category:
Ideas & Concepts