Star Ruler is a real-time 4x space strategy game being developed by the Blind Mind Studies where you control an interstellar empire in a hostile galaxy against a number of opponents. From Blind Mind Studios Staff: "It's slightly more RTS than 4X; it is most certainly way more 4X than SoaSE (Sins of a Solar Empire)."
On of the key issues of Star Ruler seems to reside on its scalability going from 1 star system to up to thousands comprising down to just a few ships fighting to a thousands of simultaneous fighting ships.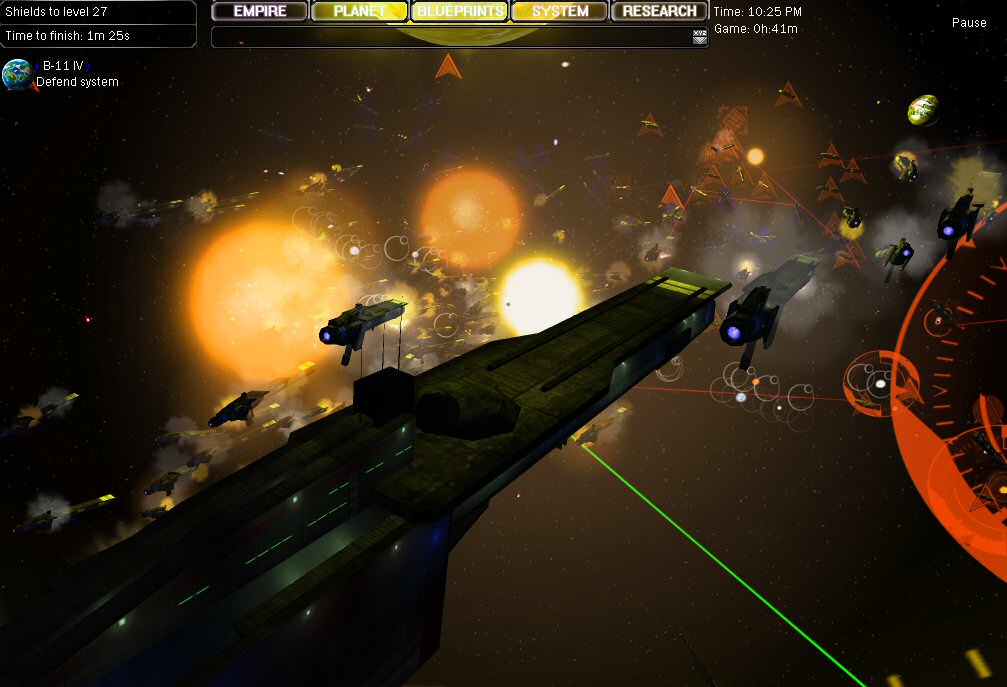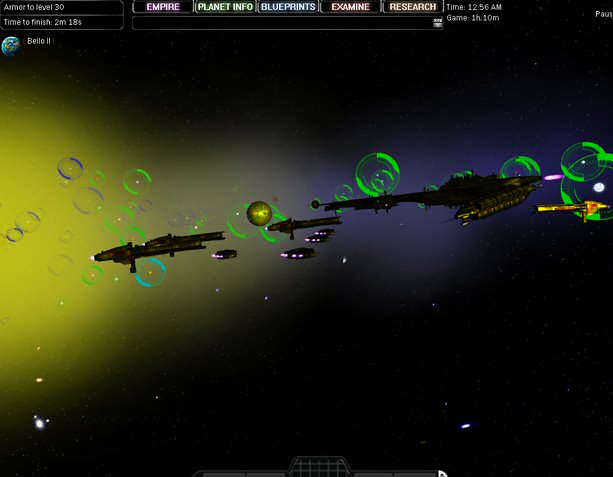 The tech tree will be as detailed or as simple as the player will like it to be, the AI will be as challenging as the user desires, ship designing is as simple or as complicated as you wish, and so on.  BMS states that the approach taken to the ship layout and diplomacy systems also will help to add a unique flavor and pacing to the game.
Star Ruler is real-time with a time-multiplier.  The game can be slowed down from it's default speed or up to ten times more its default speed at the user's option.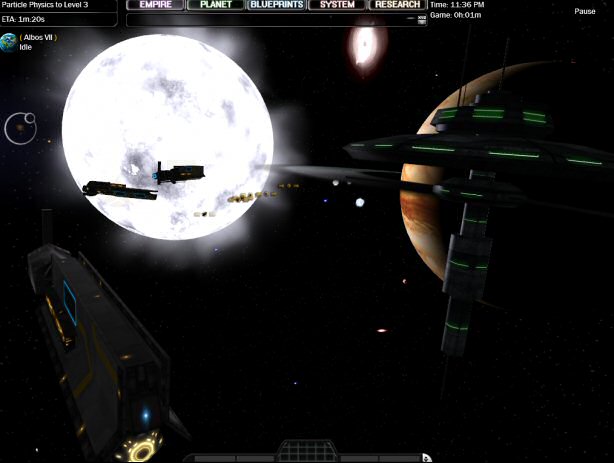 It promises to be mod-friendly. The developers say also that they will provide many post-release upgrades  and promise also that the game will run well on both new and old computers.
Key Features
Vast, Procedurally Generated Galaxies
Intricate Ship Design and Exciting Combat
Unique Research System
Easy to use interface, complex gameplay
Engaging AI Opponents
Extensive Modding Support
Multiplayer: Co-Op, Team, and Free-for-all
Original Soundtrack
Videos
Interview with Blind Mind Studios
Gamesquad as made an interview with Blind Mind studios about Star Ruler. Check it out here.
Star Ruler is scheduled for release at 21st August 2010 and is already available for pre-order. For more information go to the Star Ruler official website. You can ear the entire original soundtrack here.
Subscribe RSS
2 Comments
Related Articles:
Post category:
Game First Impressions
,
Game Previews
,
Games Under Development
,
News & Announcements