Starbase Orion is a 4X turn-based space strategy game being developed by Chimera Software for the iOS device family (iPad, IPhone, iPod Touch). Chimera Software is an independent publishing software company headquartered in Atlanta GA.
I've written an article a couple of months ago introducing Starbase Orion. Check it out to know a bit more about the game: Starbase Orion: Master of Orion 2 with Better Multiplayer for iOS
The game is scheduled for release this Fall 2011.
Chimera Software has released a teaser trailer recently. It doesn't show much about the game though, it really is a true teaser in that sense :)
Chimera Software has also released a few more screenshots of Starbase Orion, which includes a first look at ship combat. The complete set of new screenshots can be found here. Below you can see the screenshot of space combat.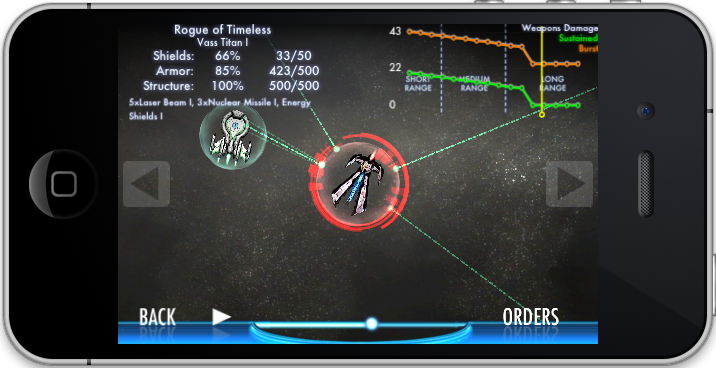 For more information about Starbase Orion checkout the official website.
Subscribe RSS
Related Articles:
Post category:
News & Announcements
,
Videos