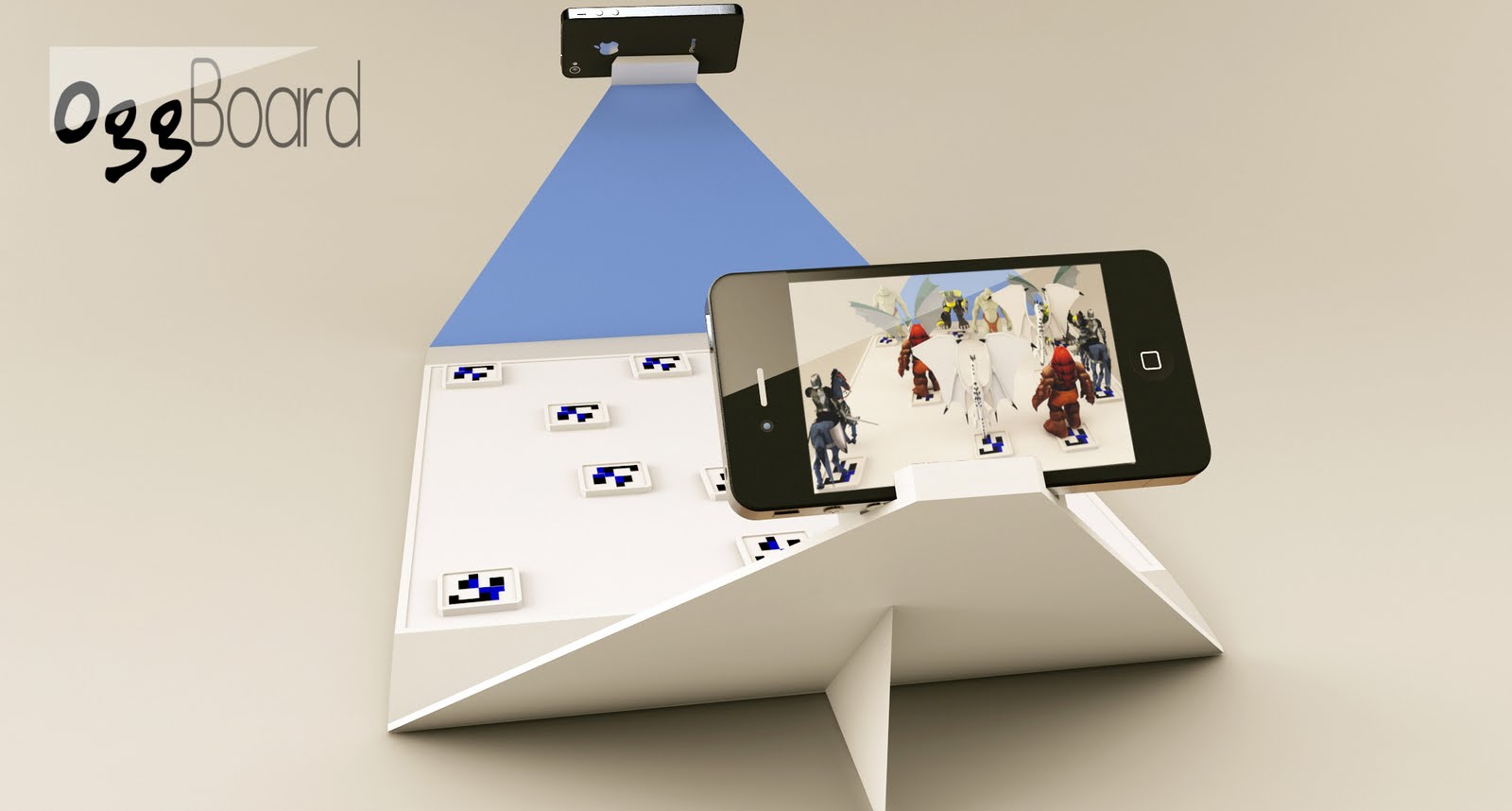 Today I discovered an exciting new project that promises to take board strategy gaming to the next generation. The project is named OggBoard.
OggBoard intends to combine augmented reality technology with board gaming and the interactivity of computer and console gaming with the objective to create a "kind of" holographic board gaming experience.
The Project
Sam and Brook (the project team) aim to attack the problem in two fronts.
In one hand they propose to take the project from concept stage to manufacture and distribution, which includes developing the board structure itself.
On the other hand they also intend to develop a turn-based strategy game designed specifically for the OggBoard to be used as the best possible proof of concept. They state that probably the game will be fantasy in nature – close enough- let's hope it's sci-fi in the end :)
Other kinds of possible games for OggBoard would include turn-based strategy games such as D&D, battle chess, tower-based strategy games or interactive learning games for children and students.
Important Features
Light and durable gaming board. Sam and Brook state that the board "will be made of durable, light weight material and designed to fold into a flat, compact shape when not in use or for transport anywhere you go. Imagine a folding chessboard except a little bigger and much sturdier. All of this will be possible for $30".
Multi-player but also single-player experience. Rather than being an experience to share only among friends Sam and Brook state that "although the OggBoard will be best utilized between friends and family, this game [the TBS proof of concept game]  will also support single player gaming. This includes not only playing against the 'computer' but we will also try to make sure multiplayer is supported so that you can play friends with OggBoards all over the world.".
Funding
OggBoard applied for crowed-funding. The project will only be funded if at least $45,000 are pledged by Saturday Oct 8, 9:00pm EDT. I just made a pledge myself!
This type of funding is called a "pledge" so if you decide to fund the project, and the project reaches its target funds, the amount you pledged will be charged. If in the other hand the project does not reach its funding goal, your card is not charged.
Read all about OggBoard (very interesting read!) at OggBoard's kickstarters webpage. Help spread the word!
Final Thoughts
Well, from what I could tell, the difference with OggBoard gaming,  is that you physically move around tiles like chess pieces. So, you interact physically with the game (not just press buttons).
There are already so many games where you just play on screen, with OggBoard you can play against another person like you would a board game except with the interactivity and graphics of a computer game.
In that sense OggBoard is just different, a new approach to gaming providing a new kind of experience. And that is always a good thing isn't it :)
Subscribe RSS
3 Comments
Related Articles:
Post category:
Game Design
,
Ideas & Concepts
,
News & Announcements