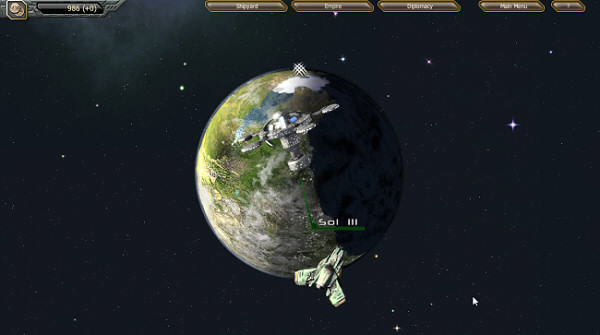 StarDrive is now available for everyone who's interested in pre-ordering the game, play the game's alpha versions, and did not pledged the $45 bucks required to have access to all the game's dev builds in StarDrive's successful Kickstarter campaign by the end of last year.
StarDrive is a 4X space strategy game with a little bit more action to it then usual in 4X games, because although you may select fleets and manage your empire in the traditional 4X strategy way, you are also allowed to control your flag ship manually in a traditional WASD fashion with your keyboard.
Daniel DiCicco, StarDrive's main developer, recently asked for support to help fund the remaining parts of his game through a kickstarter crowdfunding campaign. Dan didn't get the $7.500 he asked for. He got $17,676!!
So, after today everybody interested in trying, supporting or just playing the preliminary versions of StarDrive may do so by pre-purchasing the game in its alpha version in Desura. Cheers Indie Magazine. Good luck on sales Dan!
Subscribe RSS
13 Comments
Related Articles:
Post category:
News & Announcements