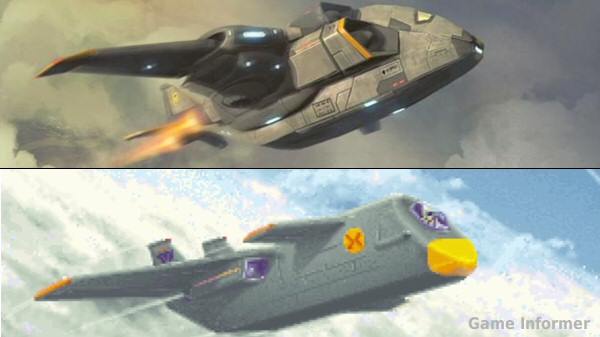 I guess this is XCOM: Enemy Unknown's week :)
Folks at Game Informer have put up the first XCOM: Enemy Unknown video footage showcasing the concept art behind the game.
XCOM: Enemy Unknown's Art director Greg Foertsch from Firaxis, that started in Microprose back in 1995, working side by side with Sid Meier, talks that "having the opportunity to work on a sci-fi game is like finding the holy grail". He also talked about the process of coming up with the right soldier looks, so that soldiers don't look too much like G.I. Joes or like Space Marines but still keep the sci-fi looks (they look pretty cool by the way). Greg also shows off weapons, the drop-off vehicle and the interceptor. Both look awesome. You can see by watching the video that they tried hard to keep the original game's look & feel always present during concept design (even the music if you listen carefully reminds you of the original UFO: Enemy Unknown).
Go to Game Informer to watch the video. Today, they've also released three new screenshots. I'll post them soon after this post.
I'll keep you guys informed as more info gets in.
Subscribe RSS
8 Comments
Related Articles:
Post category:
News & Announcements
,
Videos