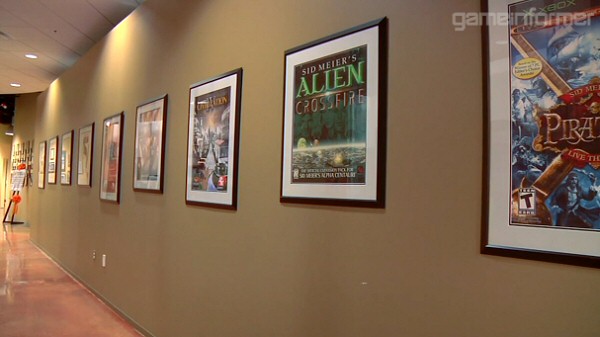 Change is essential, we have to keep moving the game forward. We are going to continue to innovate, try new things, some of them will work really well, others you will not care for them quite as much. ~Sid Meier
Gameinformer had a chat with Sid Meier about the current state of strategy gaming and what is Sid's vision on what we should expect strategy gaming to become in the future.
Sid also talks about his favorite way to work this days, which is "to develop quick and playable prototypes as fast as possible in order to experiment new ideas".
Asked about if he's worried about the future of the genre Sid replied that he thinks strategy is fun because "it's fun to make interesting decisions. That's really what games are about."
Sid talks about the constant need to change, to experiment, innovate and always take advantage of the latest technology (UI conventions, graphics detail and better, more elegant and easier to use user interfaces). He says that his formula has been (and continues to be) to always prioritize gameplay and design to art or cinematics for example, that in his opinion take the player out of the game.
Sid states that game design has not really changed much these last years, but before, where technology was much rougher still, he says how he loved the challenge to design games that could challenge the player's imagination, the ability to use only "a few pixels and 16 colors to convince them that they were truly running an empire that would stand the test of time. Now players are no longer willing to do that kind of investment" – he smiled.
Asked about what drives him these days, what keeps him motivated to go to work every day, Sid replied that he loves the idea of doing game rapid prototyping, in order to explore and experiment with new ideas. That's what he said fuels his drive these days.
Asked about Civ Sid says that "the concept is not exhausted yet". He added that "the challenge is always what not to put in the next Civ rather than what to put". Asked about what he feels of not being the lead designer of Civ anymore Sid replied that Civ always needs a new lead designer other than himself, so that new ideas and new energies may arise.
Asked about Civ5 and the somewhat civ community' mixed reactions about it Sid replied that "the fans feel they own civ, which is gratifying". About Civ5's fans somewhat heavy critique he said that "I can make some lemonade out of those lemons".
Asked about consoles and how he sees them with respect to strategy gaming Sid replied that for instance he had much fun, and enjoyed the challenge of bringing Civilization to consoles with Civ Revolutions. The challenge he said was to "try to distill the civ experience into an evening since not everybody has 1 week to invest in the game". He seems to be quite happy with the results.
About the new wave of gaming that is already taking shape, mobile tablets, Sid said that he doesn't approach that market differently.
"Things are changing in a way that favors smaller design teams, more gameplay focused gaming and strategy gaming. That pace of gaming. I think the future will be very interesting, technology is always been one of driving forces of the industry back since we got 16 colors instead of 4 colors" ~Sid Meier
Sid sees now, as he saw before, that technology is always the driving force of gaming and that he expects it to continue to be like that for the future. He sees the mobile gaming interconnectedness, the ability "to have the game with you at all times" as new play paradigms that are just waiting to be explored by new game ideas.
I decided to post about this interview because I found it really interesting, with some nostalgic elements and some interesting points about the future of strategy games. It is always nice to hear what one of the strategy gaming fathers thinks about the genre. I think Gameinformer did a very good job with the questions. Sid answers were also very interesting in my opinion. I hope you enjoyed this little summary I did. You can watch the full interview here.
Subscribe RSS
Related Articles:
Post category:
Interviews
,
Videos