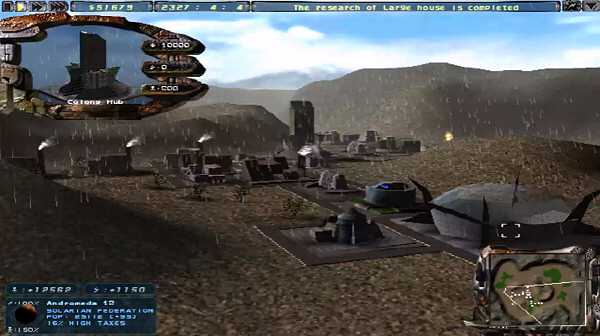 Attention on deck! Digital reality has just made his 4X real-time strategy game hit, Imperium Galactica II, available on the App Store, exclusively for the iPad.
Imperium Galactica II – Alliances is undoubtedly one of the space 4X game' landmarks, and it happens to be also one of my favorites. Although its real-time mechanics were not new on a 4X game, they were undoubtedly a good step on innovating the genre, that by then (in early 2000) was ruled by turn-based titles like Sid Meier's Alpha Centauri or Star Trek: The Birth of the Federation.
One of Imperium Galactica II' more memorable features was its colony development, that was outstandingly complex and deep for a 4X game, and you could even see and control ground combat on the planet colonies on a typical RTS fashion. But there is also all the typical 4X elements like ship design, spying, research, diplomacy and space combat. If you have an iPad and love 4X games you can miss this one. Grab it now on iTunes!
Subscribe RSS
10 Comments
Related Articles:
Post category:
News & Announcements