The results of the Armada 2526 Gold Edition giveaway contest were: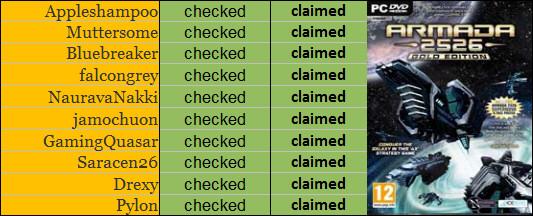 Congratulations! You will be contacted soon so that you can get your GreenManGaming game codes. The contest winners were picked with the help of random.org.
Hope everybody had fun with this contest. Thanks to all that participated! A big thank you to Iceberg Interactive and Green Man Gaming for having sponsored the contest.
A bit of well deserved publicity now, from my own initiative.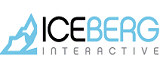 Iceberg Interactive is an independent video game publisher founded in 2009 by an international group of games industry veterans. Iceberg operates in the vibrant European games market through retail publishing and worldwide via direct relationships with dozens of digital download portals. Their tagline is "Don't just play, play it cool!".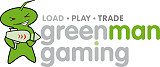 Green Man Gaming is a digital retailer of PC games. They are based in London, UK and sell globally. Unlike any other digital retailer they allow their customers to trade-in their digitally downloaded games for credit in their account and this credit can then be used for new purchases. Their tagline is "Load-Play-Trade!".
The contest details and all the people who participated can be found in this post.
This special edition package contains Armada 2526 and Armada 2526 Supernova, two excellent space 4X games developed by Ntronium games, and independent development studio owned by Bob Smith.
Subscribe RSS
18 Comments
Related Articles:
Post category:
Contests