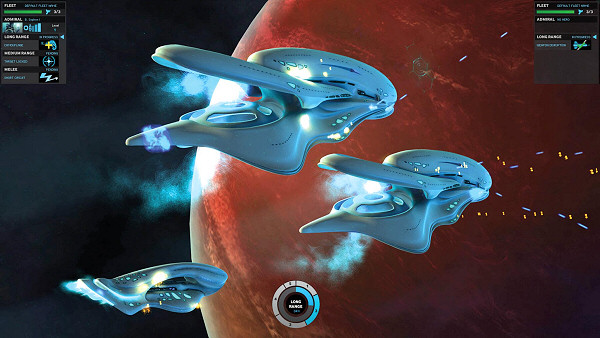 Amplitude Studios have just announced that pre-orders for their space 4X game Endless Space, that is currently in Alpha, are expected to launch in 1 weeks time (2nd of May) through Steam. However this date is not 100% firm as the devs explain in the ES forums: "(a) playable Alpha version of the game "should" (crossing fingers) be available on Steam as part of the pre-order packs next week." ~Endless Space Dev Team (Apr 25, 2012).
People who pre-order will benefit from a -25% price reduction when the full game is released (Q3 2012). There will be 2 different pre-order versions (or packages) available: An Admiral Edition (29.90€ with 25% off till May 31st) that includes "access to Alpha and all upcoming versions including the final version of the game, an OST, and community bonuses" and a special edition called Emperor Special Edition (34.90€ with 25% off till May 31st) which from what I could tell is a fan kit package, for folks that want to be more actively involved in the game's development process, as the devs put it, to " help us feel confident on the game's success, which can be an amazing moral boost for the whole team".
You can know all the details about Endless Space alpha pre-orders in this Amplitude Studios' forum thread. You also have an interview we did with Amplitude Studios on Endless Space. Checkout some screenshots here.
Subscribe RSS
17 Comments
Related Articles:
Post category:
News & Announcements