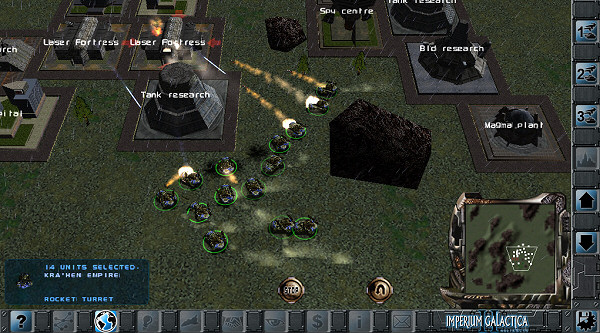 Digital Reality, the creators of the Imperium Galactica series is hosting a contest in their facebook page to giveaway some free codes for their recent Imperium Galactica 2 port to the iPad.
Here is their full announcement:
Hello IG2 fans! Whoever would like to win free code for IG2 on iPad have to complete the followings:
Step 1: Like this post
Step 2: Share this post with your friends
Step 3: Like Imperium Galactica's page, if you haven't done it yet

If you complete these three steps, you can be the lucky one who wins. More likes, more winners! Further details are coming. Let's play with Imperium Galactica! ~Digital Reality
You can go to their facebook page, where you can see the announcement and do the stuff required. Now, you only need to have an iPad! :D
Here is a gameplay video of IG2 for the iPad, in case you missed it! It totally captures the original IG2 for the PC. At least from what I can see in the video I think it was a great port, however I don't have an iPad myself to confirm this.
Subscribe RSS
Related Articles:
Post category:
News & Announcements