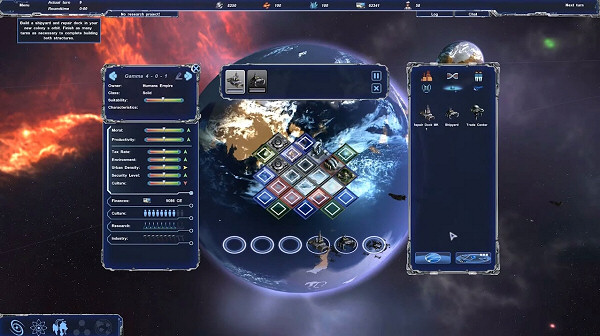 Legends of Pegasus is coming out in the 29th of May and today Kalypso Media and Novacore Studios have released a new video, this time (finally!) showing off LoP's gameplay.
A +40 hour campaign? Wow! Campaigns have been totally neglected in past 4X games. I'm totally excited to see what they have for us, how the story will unfold, and also how the sand-box will play of course. I'm in the mood for a more story-driven 4X game now, perhaps with a few excellent cinematics? (I miss that in games).
The graphics are amazing, the UI looks good and the battles feel epic. Can't wait to get my hands on this one. You have an interview we did with Novacore Studios a couple of months ago for more nice pieces of information. You have also a nice set of LoP screenshots. The game is available for pre-order at Amazon.
Subscribe RSS
28 Comments
Related Articles:
Post category:
Videos