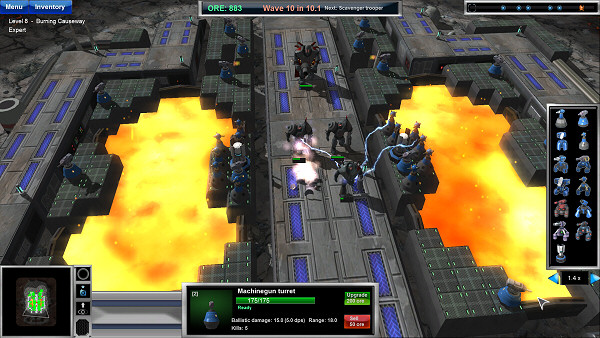 Cryptstone Games has announced the release of a major new Star Prospector patch (v1.1) and a new free DLC, both included in the same update. Among the patch changes are new buildings, a new perk system, interface enhancements and bug fixes. The free DLC unlocks an entirely new game mode: Tower Defender, which is a tower-defense style game with 8 different levels and many hours of promised new gameplay.
For the ones of you unfamiliar with this game, Star Prospector is a sci-fi real-time strategy game featuring a very interesting blend of RPG elements (progression, experience gain, level up, items purchase). With this new DLC, Star Prospector gains a tower-defense new dimension. To know more about it I invite you to read the Star Prospector – First Impressions article. You can buy the game via GamersGate, Impulse, Desura or directly from the devs through BMT.
Cryptstone Games is an indie studio, and because of that they are very passionate about their games. I know by fact that they intend to keep evolving Star Prospector with more features, maps, levels, and game modes. They would certainly appreciate all the feedback you could give them. You can reach them in the Star Propector's forums.
More patch and DLC screenshots
Subscribe RSS
4 Comments
Related Articles:
Post category:
Game Patches
,
News & Announcements