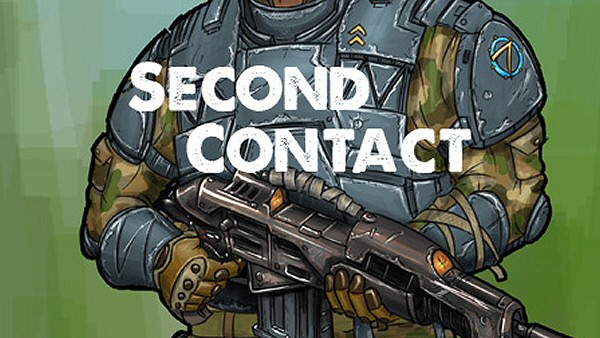 Computer Top Games have decided to try their chances in the crowdsource funding scheme for their first game title named Second Contact.
Computer Top Games is an independent computer game development company based in the United States that feels that "gamers make the best games". They say to have been brought up with games such as Master of Orion, Civilization, and War40k titles and are now working on their first game, which will be a science fiction turn-based strategy title called "Second Contact".
Couple of days ago CTG has launched their own crowdfunding campaign at Indiegogo. The goal of the campaign, says CTG, is to "raise funds in order to pay our contracted (and very talented!) artist to create some concept artwork". Their goal is $2,000 USD to be used to pay the art guy (as typical in many crowdfunding campaigns) while their programmers are "hard at work on the prototype".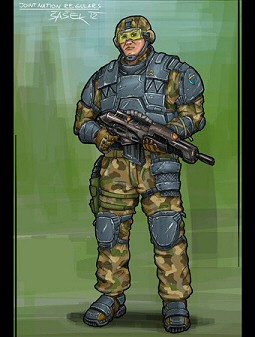 Second Contact is heavily influenced by tabletop wargaming games. Games such as Warhammer 40k and Axis and Allies. CTG aims on bringing all the social gaming elements of tabletop games to computers and tablets.
I found Second Contact's background story to be very interesting. The game centers in the planet Haven. An abandoned human colony that is discovered by an alien empire called "The Union". People on Haven refuse to join the aliens, that then decide to take the planet by force. In serious technological disadvantage Haven is offered "a hand" by a rebel faction of alien dissidents. But it looks like that their motives were not that genuine. Don't know about you but I felt the need to know more :)
About the gameplay Second Contact will let you take command of an army to fight skirmishes and massive battles that may take quite a while to finish, with 1 minute to 48 hours turns. It will be 100% PvP with no AI whatsoever (human-human multiplayer only gameplay). CTB is thinking in letting people create groups and allow them to participate in leagues and tournaments with players around the world.
You can know all about CTG's fund raising campaign at their Indiegogo page. There you can know how you can help fund Second Contact and what kind of rewards/perks are involved if you do. You can also check Computer Top Game's blog for additional info on Second Contact or check the main dev's blog here.
Remember that Second Chance is an Indiegogo campaign, so the devs will keep all the money they can raise and not only access the funds if they reach a determined predefined goal, like Kickstarter does for example.
Subscribe RSS
8 Comments
Related Articles:
Post category:
Games Under Development
,
Kickstart
,
News & Announcements