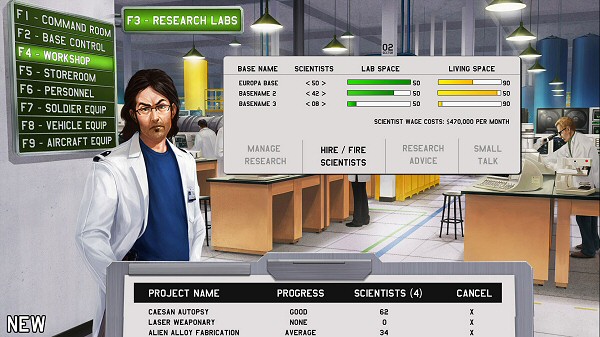 I was quite surprised, and frankly had to re-check again to see Xenonauts also on Kickstarter a few hours ago. I mean, yes, why not? But, with a talked release date for this fall and with pre-orders open a long time ago I was not expecting to see Xenonauts asking for funds at this stage.
But, Goldhawk Interactive is an indie studio, one where most of the employees work far apart in different countries. The main reason for this kickstarter campaign seems to be related with the need to get key staff together for the final integration tests. As the devs put it:
"Working remotely with part-time team members didn't pose too many difficulties when everyone was working on separate elements of the game, but as we've started tying things together bugs and features frequently overlap across several different areas. This makes it essentially impossible to work to any meaningful deadlines." ~Goldhawk Interactive
So, news are that everyone can now try Xenonauts for free, as a demo. Before only people who pre-ordered would be able to try Xenonauts through its alpha builds. There are download links in the kickstarter page. The game is PC-only but the devs don't make any promises that it will run flawlessly on Linux, but say to run "relatively well" on WINE.
A month ago I took Xenonauts for a spin , and I really, really enjoyed what I experienced. You have my impressions of the alpha build in my Xenonauts preview article. The graphics are great, the original X-COM's environment was really well captured but clearly there were still many things left to be done, at least when I played the game. For instance, the maps were still dummy, only 1 or 2 were available at the time. But what's important is that Xenonauts does feel like an X-COM game, and that's the most important part since the game doesn't hide to be its spiritual successor, basically a remake so to speak.
Goldhawk is already 30% of the 50.000 goal, and this just in 17 hours or so after launching the campaign. All looks favorable that they will manage. Good  for them, they really deserve the cash in my opinion.
Subscribe RSS
20 Comments
Related Articles:
Post category:
Kickstart
,
News & Announcements