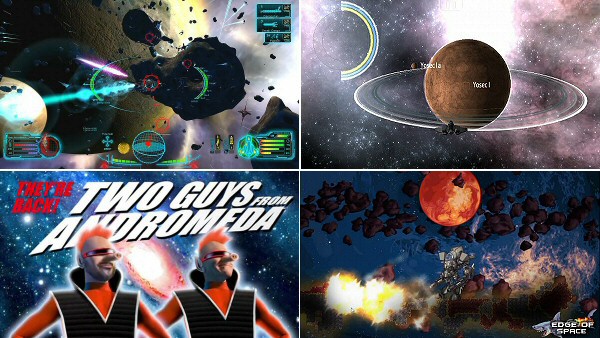 Four more space games are now on Kickstarter asking for the community's support. You have a game for every taste. The games are: Skyjacker by DIGITILUS, Drifter: A Space Trading Game by Celsius Game Studios, Two Guys SpaceVenture by Two Guys From Andromeda and Edge of Space by HandyMan Studios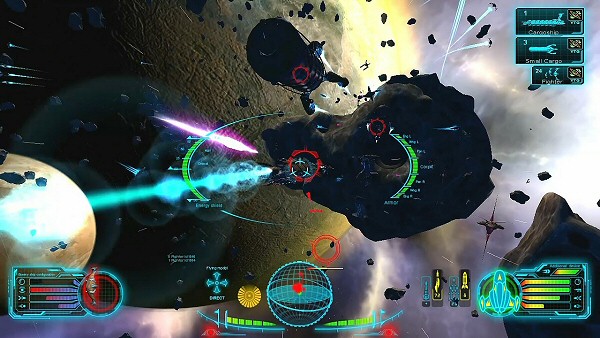 Skyjacker is a space combat game where you take the role of a space pirate, venturing through space, shooting, robbing and crashing alien ships all over the galaxy. You collect loot to improve your craft while you climb into higher pirate tanks. A demo is already offered. There's single player and multiplayer modes. FFB joysticks support is planned. Skyjacker is targeted for the Windows PC an Mac but the team has plans to eventually port the game to Xbox 360 and PlayStation. Currently Skyjacker accumulates $29,601 of their $200,000 goal (~14.8%) with 13 days to go.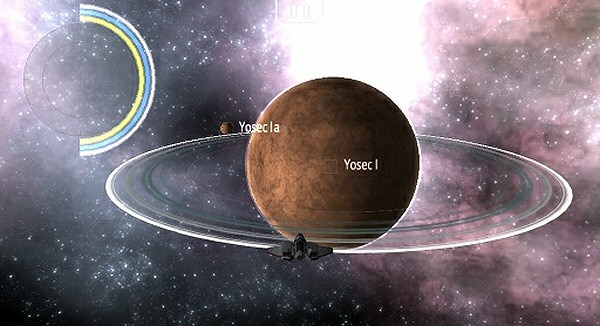 Drifter is a … space trading game :) It shall play on an open-world sandbox environment with thousands of stars. Celsius Game Studios invites you to "live the simple life of a merchant, become a bounty hunter, take on work for hire, become a fearsome pirate, or simply explore the galaxy around you, the choice is yours.". Drifter is targeted for the Windows PC, Mac and iOS. Currently they accumulate $40,150 with a goal for $50,000 goal (~80.3%) with 17 days to go.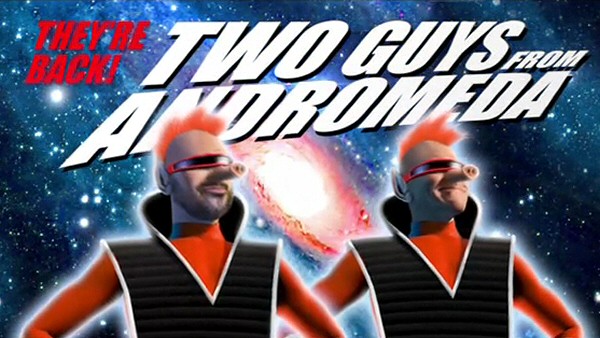 The creators of the Space Quest series are on kickstarter for their new sci-fi adventure, Two Guys SpaceVenture. Scott Murphy and Mark Crowe will be working together as a team once more and promise to deliver lots of unique humor, dialog, hilarious death sequences and tons of pop-culture references. Murphy and Mark put it this way: "This game will make you feel comfortable playing with your children, but with some entertainment that will safely appeal only to the adult psyche". IF the kickstart is successful Two Guys SpaceVenture will be released for Windows PC, Mac, Linux, iPad and Android Tablets (from day one they add). Currently TGSV accumulates $180,371 from a goal of $500.000 (~36%) with 25 days to go.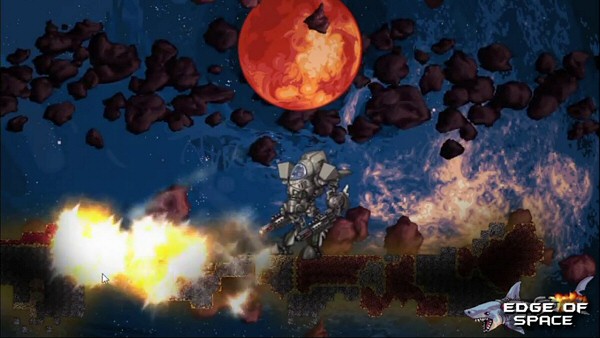 HandyMan Studios proposes Edge of Space, a dynamically generated sci-fi platform-adventure game with exploration elements, vehicles (like mechs), epic bosses, pets, rare enemies and treasure chests, all in fast paced combat in space. HandyMan folks plan to launch their space adventure game for the PC and Mac. If successful they will be set to launch in August this year, with Beta launching at the end of the Kickstarter campaign. Edge of Space currently accumulates $5,793 of $25,000 goal (~23%) with 20 days to go.
You can checkout all the other space and sci-fi kickstarter gaming projects that were (or are still being) covered at Space Sector here.
Subscribe RSS
5 Comments
Related Articles:
Post category:
Kickstart
,
News & Announcements