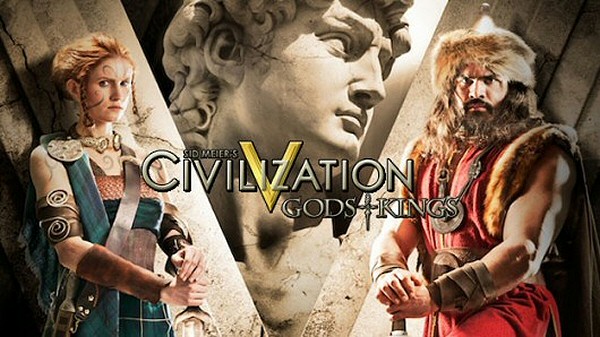 Nope, not a sci-fi game. And, not much space elements in there either. But, Civ is and always will be a strategy classic, and that's why you get to see posts about Civ games here from time to time. Although, in Gods & Kings (Civ 5's first expansion), you do have some science fiction elements to explore. Besides (re)including the religion and espionage concepts, and introducing 9 new civilizations, and 3 others from Civ 5 DLCs (among many other things) this expansion features a science fiction Victorian steampunk scenario called "Empires of the Smoky Skies". The only thing I could dig up on this scenario till now is that there will be flying airships and huge tractor-like tanks from a unique tech tree.
Civ 5: Gods & Kings is now available for pre-order. If you buy digital, like in Steam, GamersGate or GreenManGaming you'll get a 10% discount, for 1 or 2 beers depending on where you live. If you prefer a nifty box then you can also pre-order now, without the discount. You have the list of official retailers here.
Civ 5: Gods & Kings is targeted for release in Jun 19, 2012. This expansion requires you to own the original Civ 5 base game.
I hope they have fixed diplomacy. And the overall boredom (not much to do). Apparently the AI will now know how to invade by see properly. We'll see. Expect a review couple of days after release.
Subscribe RSS
3 Comments
Related Articles:
Post category:
News & Announcements