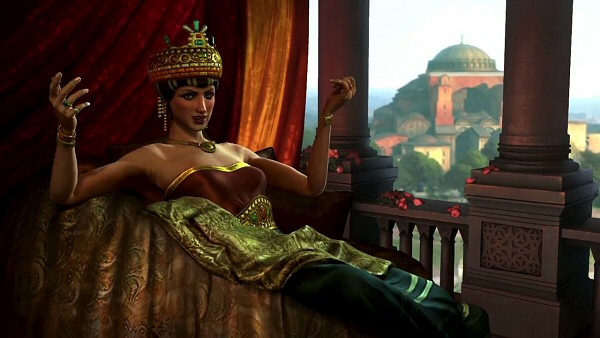 After a retail release on the 19th of June 2012, Sid Meier's Civilization 5: Gods & Kings, the first expansion pack to Civilization 5, is now available for digital download with a launching price of $29,99.
The major Gods & Kings new features, that I could take note of, are:
9 New Civilizations: Carthage, Byzantium, the Huns, Austria, the Netherlands, the Maya, Sweden, Ethiopia and the Celts (there's also now Spain and Mongolia that have been introduced earlier via DLCs).
Religion: Great prophets, missionaries and inquisitors help spread your faith.
Espionage: Establish embassies and use spies for surveillance, steal technologies or interfere with city-state alliances.
City-States: Two new city-state types have been added (Mercantile and Religious). Vatican City and Jerusalem are holy cities that play key roles in the religious struggle.
Reworked combat system: More emphasis on a balanced army composition. Lines should stand longer to allow for smarter tactical decisions.
Naval Combat: The navy is now split into two different ship types, melee and ranged. This means that coastal cities are now vulnerable to surprise naval attacks.
9 New Wonders: New wonders include the Hubble Space Telescope, Neuschwanstein, the Great Mosque of Djenne, the Great Firewall and the Terracotta Army.
Three new Scenarios: Medieval (from the crusades to the Renaissance): Fall of Rome (play as either Eastern Rome, Western Rome or as the Barbarians); Empires of the Smoky Skies (build flying airships and huge tractor-like tanks in this Victorian science-fiction scenario).
Apparently there are also new technologies, 27 new units and 13 new buildings.
Where to buy
A retail version is available from the following sources.
You can buy digital from these locations:
Well, here we go again…
Note that Gods & Kings is not a standalone expansion and requires that you own the Civilization 5 base game in order to play this new expansion.
Subscribe RSS
8 Comments
Related Articles:
Post category:
News & Announcements