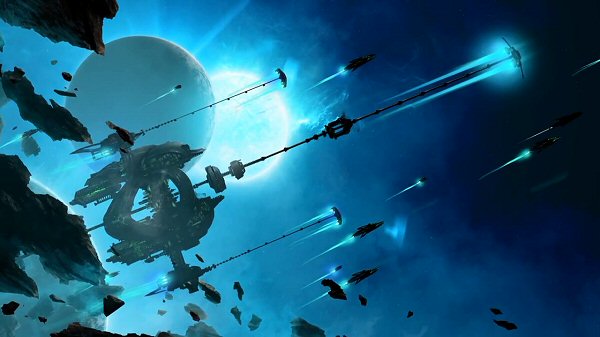 Amplitude Studio's space TBS 4X game Endless Space is now officially available for digital download on Steam.
After being released in Alpha state back in the 2nd of May of 2012, and after having received high praise from the generalised gaming press, Endless Space has now finally released officially, currently only available in digital form. A retail box product is expected to come a bit later. The last word was that Iceberg Interactive, Endless Space's publisher, is targeting a retail release of Endless Space for August 24th, 2012. They expect to ship also French and German game versions.
Iceberg operates in Europe, and to my knowledge (from other publishing deals they made) I think they will probably supply stores in the UK, Germany and the Benelux (Belgium, The Netherlands and Luxemburg). I don't know what other countries may be selling Endless Space box, but I know that Iceberg usually ships worldwide.
Endless Space is also selling on GamersGate, GreenManGaming and Gamestop/Impulse in digital form. The boxed version can be bought on Iceberg's shop and Amazon.co.uk.
We will publish a review as soon as humanly possible :) In the meantime you can get a taste on what to expect by reading our alpha first look preview. And by checking out our AAR (after action report).
By the way, if you haven't noticed yet we have an Endless Space giveaway contest running. We have 10 (now only 9) Emperor Edition steam keys to offer on the 17th of July 2012. If you can't wait and need to buy now that's perfectly understandable :) But, you can always get into the contest anyway and offer the game code to a friend as a present, in case you win.
One more space 4X game sees the daylight. Happy day!
Subscribe RSS
19 Comments
Related Articles:
Post category:
News & Announcements