Remember all those kickstarter projects we've been talking about throughout this year? What happened to them? Here's an update on the ones we didn't yet covered their outcome.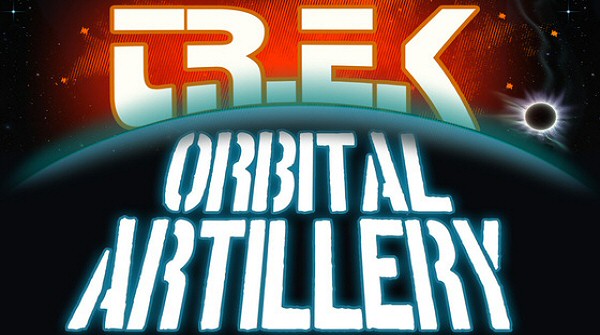 T.R.E.K. Orbital Artillery (TOA): sci-fi artillery-style -> Didn't make it.
Back on January we presented T.R.E.K. Orbital Artillery (TOA), a sci-fi artillery-style game for the iPad and iPhone. Fazri Zubair proposed planet destruction with a generous arsenal of weapons at your disposal. Unfortunately Fazri didn't make it, achieving only ~18% of his $5,500 goal. There were no news or updates after that point on the studio's official website or the kickstarter page. Better luck next time Fazri.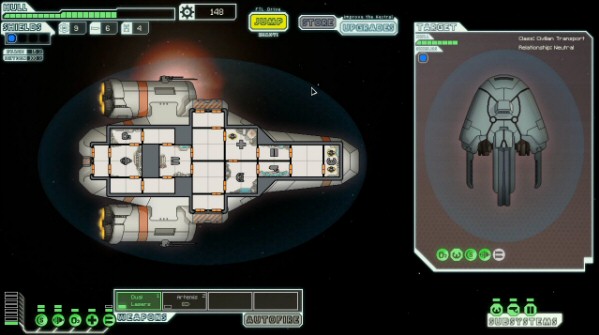 Faster than Light (FTL): spaceship simulation/strategy -> Made it!
FTL's success caught the devs completely by surprise. They achieved a total of $200,542 (2000% more than they asked for!). FTL is a spaceship simulation game with exploration, discovery and real time strategy elements. FTL is now near closed-beta and you can follow its developments here.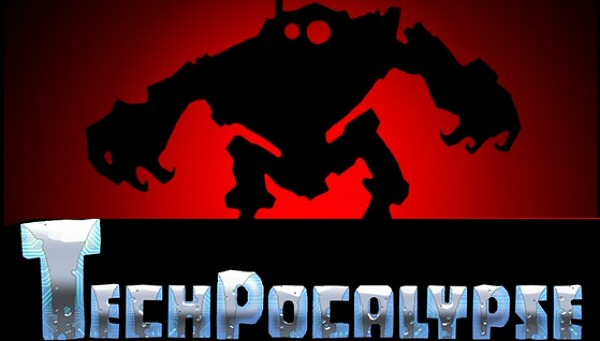 Techpocalypse: sci-fi social -> Didn't make it.
Techpocalypse was labeled by their creators as a sci-fi social game project set on post-apocalyptic world where you would need to team-up with your friends to survive. Perhaps a facebook game. Techpocalypse didn't make it unfortunately, achieving only ~18% of their $50.000 goal. Techpocalypse's official website should allow you to sign up for the upcoming beta tests but that doesn't seem to be possible at the moment for technical reasons.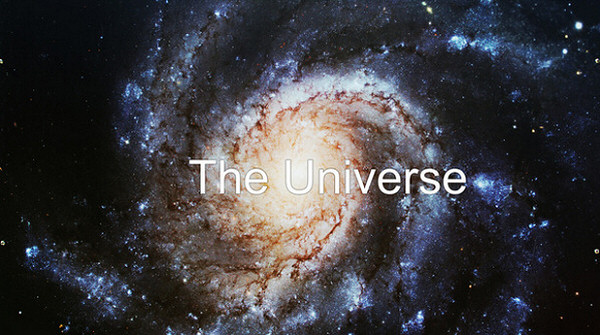 The Universe: 4X MMO -> Didn't make it far …
The Universe didn't make it too far. Two friends from Denmark decided that the best thing they could do with their lives was to make a 4X MMO game with sci-fi elements. They named it The Universe. They went over to IndieGoGo and went with their flexible funding campaign, so they would get all they could raise. They achieved 28% of what they asked for ($4884), which wasn't a success but surely helped meet some of their funding goals. One of the devs stated that it will help them "cover some expenses during the first year of development". Jon and Peter didn't stop and are now aiming for the early alpha "hopefully within a years time". You can check on their progress on their webpage.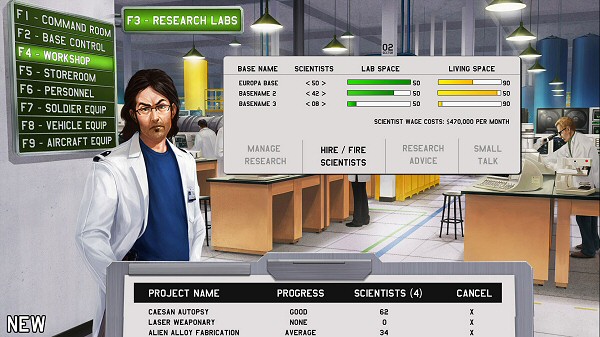 Xenonauts: sci-fi turn-based strategy and tactics -> Made it!
Goldhawk Interactive went to Kickstarter for Xenonauts and it was a great successful. The team was having financial and logistical difficulties (staff spread over the world) and decided to try their chances on the crowdfunding scheme. They achieved a total of $154,715 (~310% more they asked for!). We have a Xenonauts preview at alpha state (pre-kickstarter) were the game was already looking quite good. Now things can only get better. You can check progress on Xenonauts on Goldhawk's website.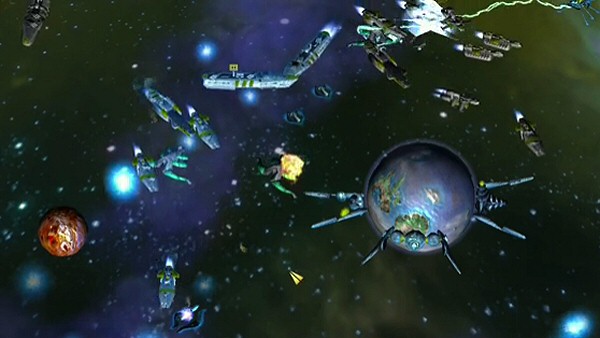 Conquest 2 – The Vyrium Uprising: sci-fi real-time strategy –> Didn't make it.
Conquest 2: The Vyrium Uprising didn't make it on Kickstarter. The proposal was to go for a sequel of the rather popular sci-fi real-time strategy game Conquest: Frontier Wars. Despite the devs faith and the somewhat large community that played the original game (with 300.000 units sold 10 years ago!) the project didn't kicked off. After achieving about 2% of the $675,000 goal the project creator decided to cancel the proposal. In a "thanks & goodbye" video he said to be almost sure that the game will not get finished unless someone else picks it up.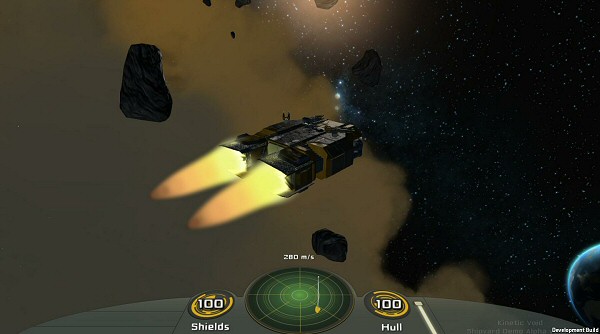 Kinetic Void: space adventure sandbox -> Made it!
It was in the "last hour" but Kinetic Void made it through Kickstarter. Badland Studio proposed Kinetic Void, a single player space adventure sandbox game with a high focus on detailed spaceship customization. Besides building your ships in detail (the game's main feature) Badland also aimed for letting you take control of your ship creations in action on a 3D Universe. They achieved their $60.000 goal with an extra 10% on top. The devs last word is that they are now in full production. You can follow their progress on their official website.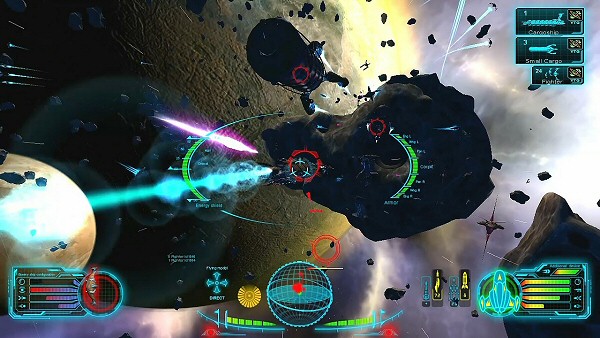 Skyjacker: space combat -> Didn't make it. Relaunched.
Skyjacker's fate is not set yet. Skyjacker proposes a space combat game where you take the role of a space pirate, venturing through space shooting, robbing and crashing alien ships. After achieving ~21% of their $200,000 goal the Skyjacker kickstarter project was cancelled. But, it has been relaunched and has not finished its new campaign yet. With 8 days to go the Skyjacker team accumulates ~47% of their goal (which is still the same: $200K). Will they make it? Things are looking grim, again, but one never knows.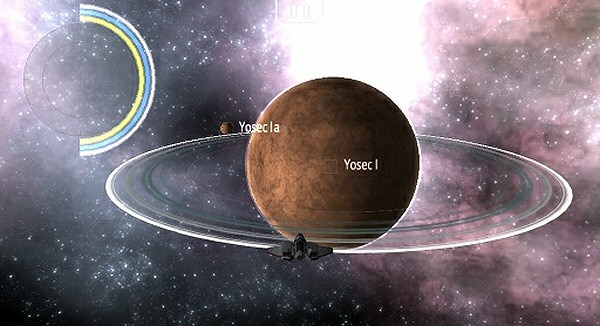 Drifter: space trading -> Made it!
Drifter has reached safe haven. Celsius Game Studios proposal Drifter as an open-world sandbox environment with thousands of stars where you could make your living as a merchant, bounty hunter, fearsome pirate or simply as an explorer. They made it and surpassed their goal achieving 162%! You can follow their progress by checking their website, where currently you can only follow their work through their facebook or twitter pages.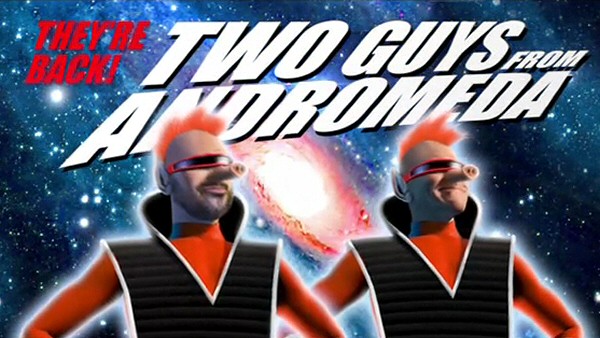 Two Guys SpaceVenture: sci-fi adventure -> Made it!
The creators of the Space Quest series made it on kickstarter for their new sci-fi adventure: Two Guys SpaceVenture. They reached an impressive total of $539,767, which is 109% of what they asked for. Pleased with their success they decided to extend it through their website and are now making a new homemade fund-raising campaign with a new goal of 700K. Good for them.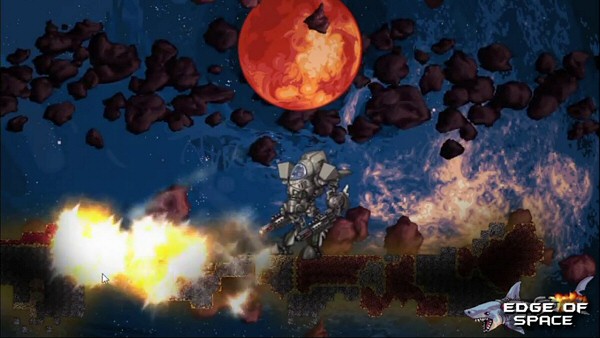 Edge of Space: sci-fi platform adventure -> Made it!
The edge of space got funded. HandyMan Studios proposed a dynamically generated sci-fi platform-adventure game with exploration elements, vehicles (like mechs), epic bosses, pets, rare enemies and treasure chests, all in fast paced combat in space. They were successful and got 141% funding for a total of $35,495. They stated their intention to go for launch in August still this year.You can checkout their progress on the game's website.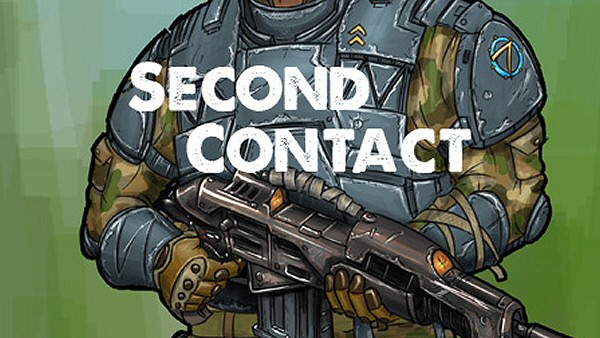 Second Contact: sci-fi turn-based strategy -> Didn't make it.
Computer Top Games went to IndieGoGo, also with a flexible funding campaign. They were not successful. They asked for $2.000 to pay their contracted concept artist but could only get the attention of one backer, for a total of $10 raised. These things happen only to the ones who try. CTG was not successful but this negative IndieGoGo campaign is surely nothing to be ashamed of, next time with all the experience they gathered it will be better for sure. CTG have a Second Contact website up and running here.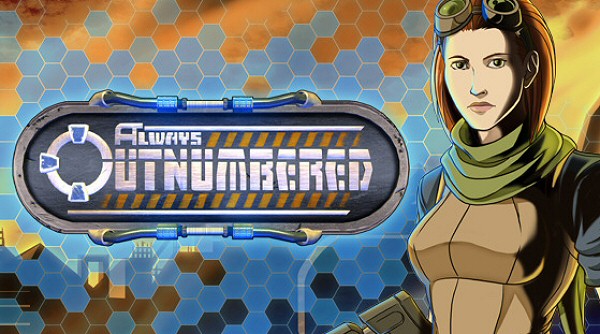 Always Outnumbered: sci-fi competitive tower defense -> Didn't make it.
Always Outnumbered started as an ambitious kickstarter project that aimed for $175.000. But, it didn't make it by large achieving only ~5% of the funding target. SRRN Games doesn't seem to have stopped working on the game but stated that the game's future is uncertain – "we're not sure what the future holds for Always Outnumbered" ~SRRN Games. You can checkout any further developments on Always Outnumbered on the game's website.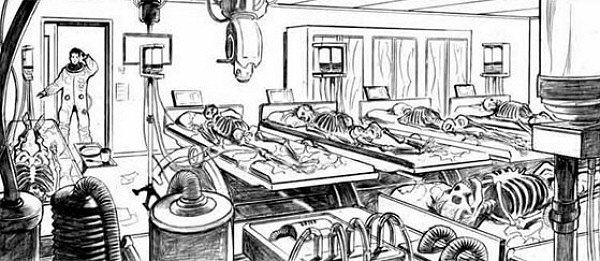 Rob Swigart's Portal Reborn: third-person sci-fi 3D adventure -> Didn't make it.
Portal Reborn was an attempt to do a remake of the 1986 Portal game for Amiga, but it got cancelled when it was pulling off about 4% of its goal. Apparently the project creators have not given up on their venture yet – "we haven't given up. It is, however, necessary for us to face reality and prepare to implement a much more carefully laid out plan" ~ Subliminal Games. Better luck next time.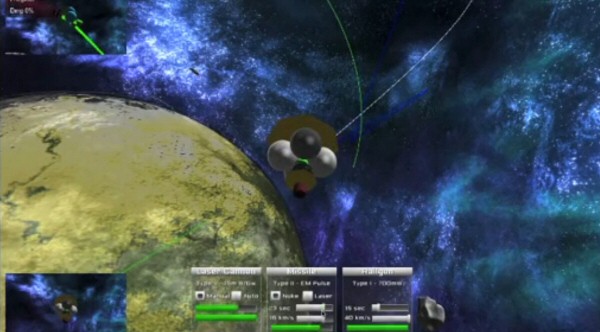 TorchShips: real 3D space combat -> Didn't make it.
TorchShips proposed a 3D space combat game with real-world physics. Unfortunately it also didn't make it on Kickstarter, achieving only ~28% of their $40.000 goal. TorchShips' developer John Gillespie didn't abandoned his vision and seems to keep working hard on his game with a demo planned for very soon (tentative date of July 27th). You can follow John's progress on TorchShips by checking out his blog.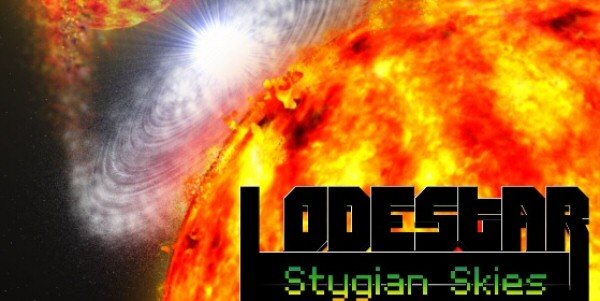 Lodestar Stygian Skies: tactical science fiction RPG -> Didn't make it.
This interesting tactical sci-fi RPG was proposed by Jason Taylor. But unfortunately Jason only walked 1/4 of the distance necessary for a successful funding. Yesterday Jason has made an update announcing improvements he made to the game after the false start on Kickstarter. Jason has a blog up and running with lots of fresh news, so it seems that the kickstarter bump was just that, a bump.
A word on the statistics
This post contains 16 games and their respective companies/project creators visions and dreams. Only 6 of the 16 made it through the crowdfunding scheme. Some made it with style, others barely crossed the finishing line, but the majority didn't make it. Some of these projects are still alive and kicking with fresh updates and beta announcements and demos coming out, which proves that platforms like Kickstarter and IndieGoGo can be looked at more like the beginning and not really the end.
I've noticed however that the rate of new sci-fi and strategy games on crowdfunding platforms has been decreasing lately, because perhaps many have realized already how hard is to succeed on funding campaigns like these. Sometimes the vision, the concepts and the background can be huge but if the message doesn't get across correctly it is very easy to fail, even if you have a reasonable big community behind.
Let's hope many more sci-fi gaming projects appear on Kickstarter in the near future. Personally I'm patiently waiting, among others, for that Master of Orion sequel or clone that I'm sure will appear sooner or later  ;)
Subscribe RSS
21 Comments
Related Articles:
Post category:
Kickstart
,
News & Announcements