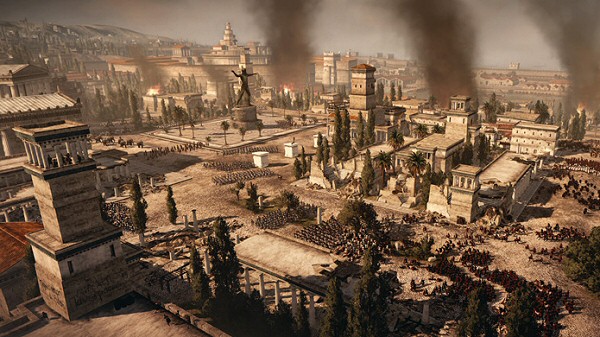 This is a bit of old news now but I still think it deserves a post for the 4X and Total War games' fans delight. Rome: Total War's sequel Total War: Rome 2 has been recently announced by The Creative Assembly.
As you probably know we also post about non-space/scifi games from time to time, when we find them of special interest to the blog's strategy gaming community. We think that the Total War series is such a case.
Not much is know about this Rome: Total War's sequel yet, but there are a few bits of information around already. I recommend an interesting preview made by EuroGamer, where they talk with the communications manager for The Creative Assembly.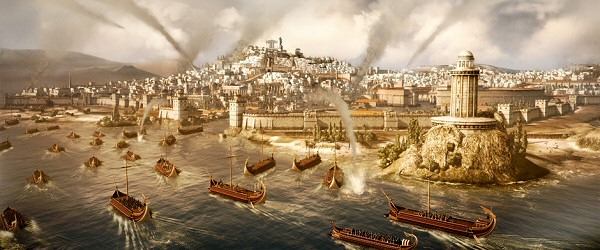 In this preview they talk about "bigger and bloodier battles". They also stated that "navies and armies can now fight alongside one another" and that battles are "played out in a much prettier version of the series' real-time battle engine and suggests all sorts of destructible scenery". The budget is bigger – "about 40 per cent bigger" than any other project Creative Assembly has ever undertaken. And, they're aiming for a tentative release date on the "second half of 2013".
The Roman Empire is one of my favorite eras of all history, and Rome: Total War one of my favorite games. It surely is a big hit in the strategy/4X gaming community. With Total War: Rome 2 looks like we'll be travelling back again to the times of "The Glory of Rome", and now apparently even in a more epic scale.
Subscribe RSS
11 Comments
Related Articles:
Post category:
Games Under Development
,
News & Announcements