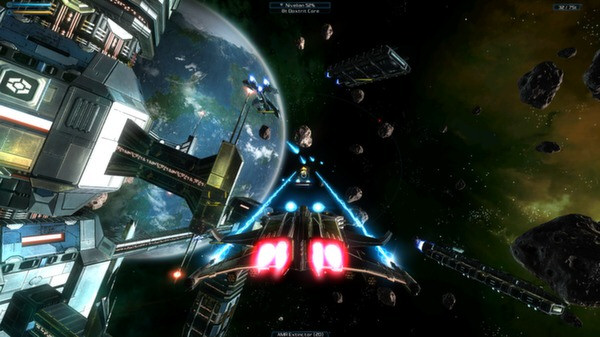 The Android/iOS 3D space combat and trading simulation game Galaxy on Fire 2 has hit the PC and is now available on Steam, Origin and Amazon.de under the title Galaxy on Fire 2 Full HD.
Usually it's the other way around, some games get ported from the PC to mobile devices, but in this case Galaxy on Fire 2's apparent success led its developers to expand the mobile series further and they are now betting on the PC market. I don't know much about this space combat title but apparently it is a major success on the Android and iOS mobile platforms. GoF2 has now been ported to the PC with what seems to be a major graphical overhaul, therefore the "full HD" on the game's title. Other than that it's unsure what other features this PC version may offer on top of its mobile predecessor Galaxy on Fire 2, if any.
The graphics look amazing but there seems to be some depth to be found here too. Features talk of a "vast, living galaxy with over 20 solar systems, dozens of planets, 100 unique space stations and more than 30 customizable spaceships". There's also "story-driven, mission-based and sandbox gameplay and a trading system". Sounds interesting.
Subscribe RSS
11 Comments
Related Articles:
Post category:
News & Announcements