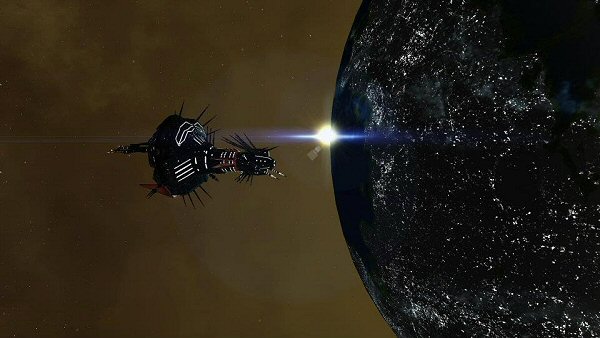 Legends of Pegasus from Novacore Studios and Kalypso Media is now officially out.
Legends of Pegasus is a turn-based space 4X game with real-time battles for the PC. It offers a 40h single-player campaign (something rarely seen in 4X games). It also offers sand-box mode gameplay and multiplayer. LoP features 3 unique races: the Humans, the mechanical X'or and the organic Arthrox. Features also include: modular ship design, slot-based colony management, diplomacy and RTS combat.
You can buy Legends of Pegasus digital on GamersGate, GreenManGaming, GameStop. Steam or directly from Kalypso's shop. You can buy box at Amazon.
To know more about Legends of Pegasus checkout our first interview and our second round interview with Andre Overhagen, Novacore Studios' CEO, which we thank for his time and detailed answers.
We have a collection of screenshots here. Hope to have a review for you guys in the next week or so. As always we don't rush things here as you know.
Hey, can't complain on lack of space 4X games of lately can we? :)
The Arthrox race
The X'or race
Humans
Demo Walkthrough Trailer (Cam) at GC (2011)
Subscribe RSS
89 Comments
Related Articles:
Post category:
News & Announcements