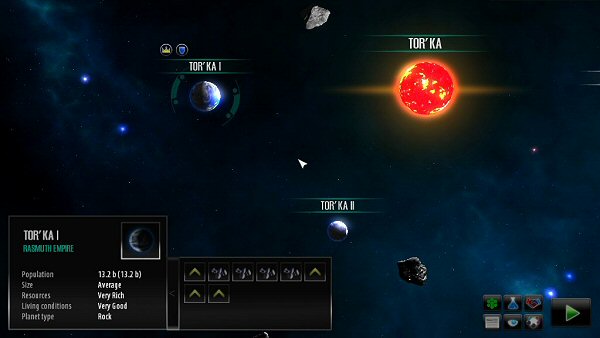 And this was it for the week, so I thought. Well, not without a major new announcement. Get ready.
I just received word from Neogen2 Creations about their new space 4X game for the PC, which they have been developing for the past 2 years. They have announced it today. Its name is Star Lords.
What a way to end the work week. The announcement of a brand new 4X space strategy game with a list of features that look so good that it's almost unreal. Check this list out:
Features
8 races each with their unique ships, techs and playing style;
Tactical turn based combat;
In depth Espionage/Intel and Diplomacy components;
Plotting: Secretly finance a war against your rivals or prepare a surprise joint war;
A big living universe filled with pirate clans and independent races;
Generals: These unique and powerful units evolve as they battle;
Domestic Policies: Turn your empire into a dystopia, a utopia or something in between;
Complex AI that doesn't cheat and plays by the same rules as human players;
Randomly generated galaxies, tech trees and units;
Modding support;
Lan, Hot Seat and Online Multiplayer with matchmaking.
See the full list on the official website.
Release date and Pre-order details
Star Lords is due for release in Q4 of 2012! The devs are accepting pre-orders starting today. Pre-ordering will grant discounts between 20% to 35% and development builds early access (currently Alpha 1). The devs say that pre-orders will be used to "polish the game, as well as get early feedback".
I'll play the Alpha 1 build and let you know my first impressions shortly. Stay tuned!
Subscribe RSS
68 Comments
Related Articles:
Post category:
News & Announcements