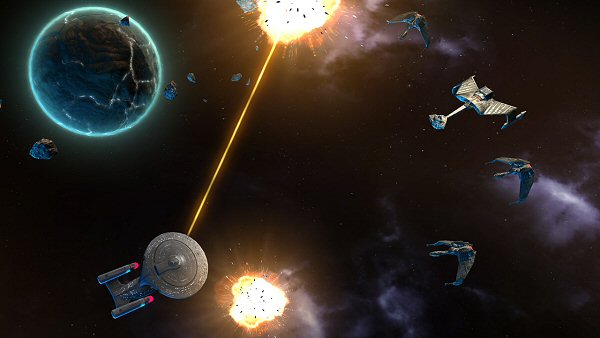 Remember Star Trek: Infinite Space? A browser-based free-to-play MMORPG with RTS elements by Gameforge? Well, after being put on hold back in autumn 2011 for lack of publishing support after a significant lay-off, it has now been cancelled, reports GamesIndustry.
"Since autumn 2011 we made many efforts to find a publishing and marketing partner for Star Trek: Infinite Space. Unfortunately, our efforts were not successful. So we have decided with a heavy heart to finally abandon the project Star Trek: Infinite Space. The discontinuation is very regrettable. Unfortunately it happens from time to time that a good concept for a game cannot be implemented as originally planned." ~Gameforge
It's sad to see an ambitious project like this getting cancelled. This surely was a blow to the expectations of many Star Trek fans and space game fans in general as the game was shaping up quite nicely.
Subscribe RSS
6 Comments
Related Articles:
Post category:
News & Announcements