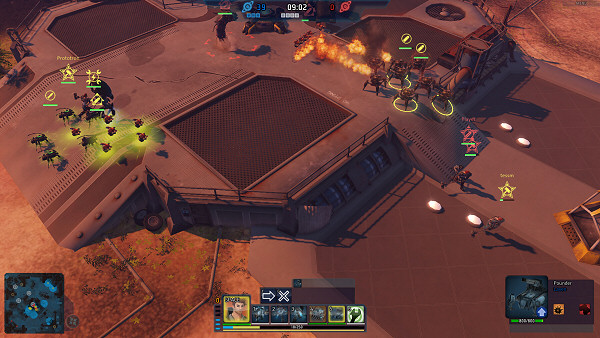 I've been following Starvoid for a while now and today we hit the release deadline and the game was made officially available digitally through diferent sources, including GamersGate, GameStop, Amazon and Steam for a lunching price of $9.99/€9.99.
Starvoid is a sci-fi real-time strategy game by Zeal Game Studios and Paradox Interactive. It's a 100% multiplayer game where you're not expected to build a base, do resource gathering, engage in diplomacy or conduct research. In the Game Director's own words – "Starvoid is about controlling units and start fighting. You join a server, start a new game, fight for as long as you want and then leave when ever you want. It's not only about winning and doing the right thing (…) it's mostly about the fun." ~Rasmus Davidsson (Zeal Game Studios).
I'll try to get my hands on Starvoid for at least a first impressions to let you guys know more about it. No promises though. But, chances are that if you prefer to play multiplayer, like fast-paced RTS games like Starcraft but without the base building component, and with strong emphasis on the action combat parts then I guess you could enjoy Starvoid.
Subscribe RSS
14 Comments
Related Articles:
Post category:
News & Announcements