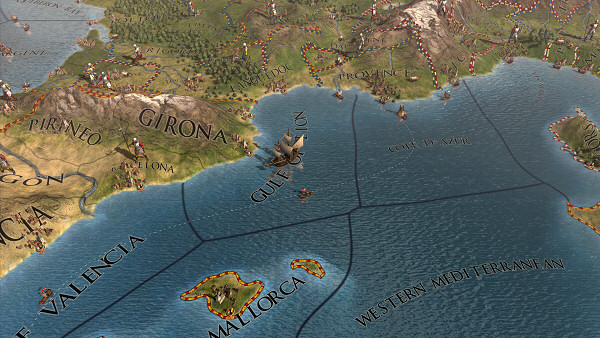 Europa Universalis is a classic grand strategy 4X game series from Paradox Interactive. In fact it's its flagship game and from where all started for them. I thought it was interesting to have an interview with the Europa Universalis IV devs to understand what can we expect from this new installment or something we can all learn from their experience. Paradox accepted the interview. The thing is, I didn't play any Europa Universalis games to date so I thought we could do something different and fun this time.
The idea is to give the stage to you people who have been playing these games. The real fans and experts of the series. Or to people like me that never played these games but are fans of strategy games and that may have also an interesting question or two to ask. You have the word now, I'll just be the messenger on this one.
Now, how do we pick the best questions? Well, we may have a vote in the comments or something. We'll figure that as we go. If we can't decide on all questions I'll make the call. But that's not the key here, the important part is to come up with a small set of great questions to ask the Europa Universalis IV devs so that we don't waste anybody's time with the interview and get the best information possible.
So, let's get this show on the road shall we? Just leave a comment with your question. Thanks.
Check more on Europa Universalis IV (about, screenshots, video) on the official website.
If this experiment picks up we will do more of these "Ask the Devs a Question" initiatives in the future.
Subscribe RSS
17 Comments
Related Articles:
Post category:
Games Under Development
,
News & Announcements