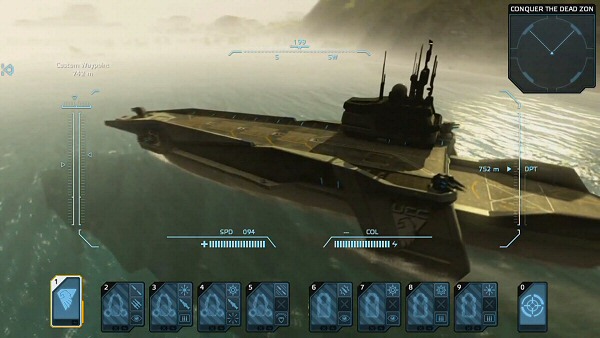 Bohemia Interactive released Carrier Command: Gaea Mission for the PC and XBox 360, today. CC:GM is a sci-fi action game with strategy elements that promises to reinvent the classic gameplay of the original Carrier Command game from the 80′s.
In our interview with Bohemia Interactive, CC:GM's Executive Producer Jan Kunt describes his game as: "a 1st/3rd person action game with real-time strategy elements (e.g. commanding units, managing resources, upgrading your equipment) with 1st/3rd-person action by letting the player take instant control of any unit at any time. By traversing the seas and establishing a network of island bases for defense, mining and manufacturing, the player pushes the campaign forward".
CC:GM offers two separate campaigns, one is more story driven and the other more strategic skirmish-like. You are in the command of a huge carrier and you control all its subsystems, including a set of remotely controllable vehicles, defensive weapons and a network of islands with its own production capabilities.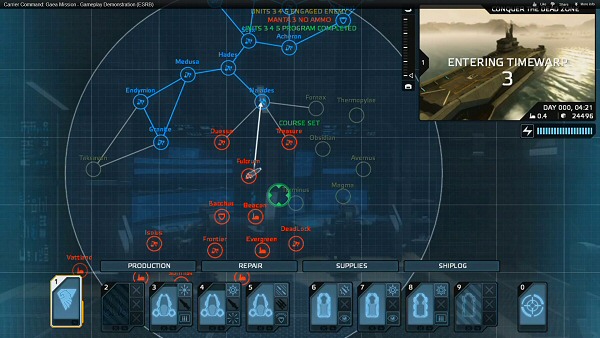 There's no multiplayer mode available at release time, however the devs seem open to include one at a later stage. "We would like to add [multiplayer] as a patch or DLC afterwards, but that is something for the future" ~Jan Kunt (CC:GM Executive Producer).
Carrier Command: Gaea Mission retail is now available in Europe and will be available in North America on Oct 2, 2012. CC:GM is also available digitally for the PC from GamersGate and Steam. A non-steam version is also available at Bohemia Interactive's shop.
For details about the gameplay and the story check our interview with CC:GM's Executive Producer Jan Kunt.
Subscribe RSS
11 Comments
Related Articles:
Post category:
News & Announcements