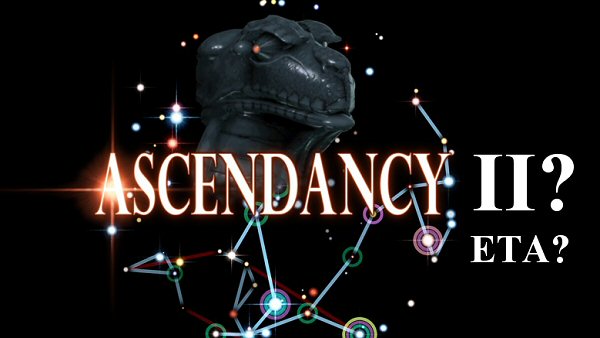 It was no secret that Logic Factory was working on a sequel to their highly popular space 4X game Ascendancy. On an interview with did with Mr. Todd Templeman, Logic Factory's CEO, entitled "Interview with Logic Factory on Ascendancy and Beyond", we could already extract a few hints that Ascendancy 2 was on the works. However, no details were given at the time of when such sequel could be released.
In that (great) interview run by Kyle, Todd talks about the Logic Factory Team, the original Ascendancy game, the iOS port, why has there been no PC sequel in 16 years, a great deal about developing for the Apple iOS market and about science fiction in general. You really don't want to miss this one!
In 2011 Logic Factory ported their original MS-DOS Ascendancy game to iOS, namely to the iPhone, iPod Touch and iPad devices. Since then they have been updating that iOS version, but revealed in our interview that a sequel could be the right next move. "Okay, there may still be twenty things we'd love to do, but we also have taken it so far that those twenty things are better held for the real sequel." ~Todd Templeman
However, Todd made no assurances about Ascendancy 2 and added that such sequel would be dependent on how well the iOS version would do. "The better this version of Ascendancy does in the market, the more quickly we can provide updates and put Ascendancy II into the completion and art phase of the pipeline.".
Asked about for more details Todd was evasive, justifying that with the need to have a more solid project to show before announcing its development. So, we knew Ascendancy 2 was a long-term goal for LF, but assumed that it could take a long time before hearing from them again.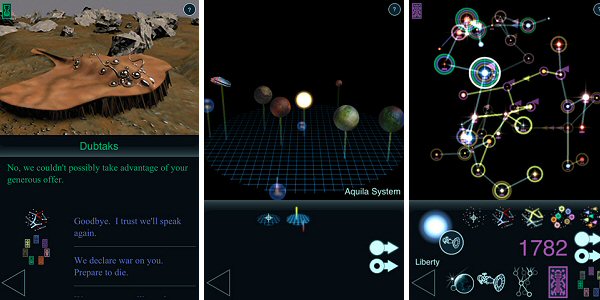 Yesterday, LF teased the fans with a facebook announcement saying a sample of Ascendancy II's music was up in their website (right at the bottom), and that more were expected to come soon. I contacted Todd for any more details he could give me on this.
Unfortunately there is not much to add at this point. Asked about a release date, a list of features and supported platforms, Todd said: "We absolutely are not close to announcing a release date. But when we do, we will present a list of key features. I can say it's likely to be an iOS release, although there's a chance, and only a chance, it could be simultaneous for at least one other platform. ;-) I wish I could say more now, but we're working hard and having fun".~Todd Templeman (Logic Factory's CEO).
And that's it folks, all there is at the moment about Ascendancy 2. We have now definite confirmation that they're working on it, and this music sample is proof of that, but we may be far from having the details. Todd confirmed that the release will likely be an iOS one, but he left open the possibility for supporting an additional platform. He didn't say which but we can imagine which will be :)
We'll follow this story closely and publish when there are new developments.
Subscribe RSS
24 Comments
Related Articles:
Post category:
News & Announcements