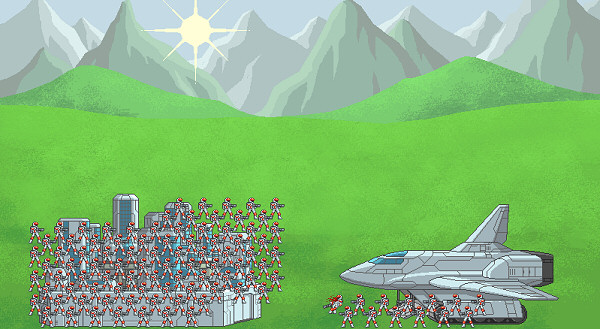 Brent Patterson announced that Beyond Beyaan is now open source and that the C# code is now available on Google Code. The chosen license was GPL3. But, it's code-only, lacking the media content, so it's not complete.
Brent explained that family problems, namely involving his recently born baby, detracted him from progressing with the game and were the major reason behind his decision to open source the game. He also states that coming back to the game in a few months may be a possibility – "So hopefully in a month or so, our lives will be stabilized enough for me to resume work on Beyond Beyaan". ~Brent Patterson (Zeraan nickname)
Beyond Beyaan is a turn-based space 4X game for the PC inspired in the Master of Orion series. Brent's main goal was to create a game with the features he loved about the Master of Orion games, and other 4X games. "I was not happy with the new 4X games being released, that I find to be too complicated or in real-time. So, I decided to create my own game, picking up from the features I liked best from MOO1, and some other 4x games".
BB has been on Desura for Alpha funding for about 5 months now. The money Brent raised with the game so far, and any other that he makes from this point forward, will be used to acquire more assets. "If you want to support this project, please don't hesitate to buy it!  The funds will go directly into adding new assets (new races, new technologies, etc).".
Brent also opened the door to anyone interested in using the game's source code in their commercial project, for which he said to be open to discuss licensing agreements. He said that at least one person has already showed interest in using his code to speedup their own game project. About the licensing Brent added "The truth is, I won't be able to inspect all of the available 4X development projects to make sure they're not ripping my code off.  So I'm trusting you all to be honest :)".
If you're interested in knowing more about the game I invite you to read our Beyond Beyaan preview, which we wrote about 5 months ago when the game went to Desura for alpha pre-purchasing.
Beyond Beyaan's +23K lines of code are filed on Google code. Read the details and the full announcement on Brent's blog here.
Subscribe RSS
6 Comments
Related Articles:
Post category:
News & Announcements