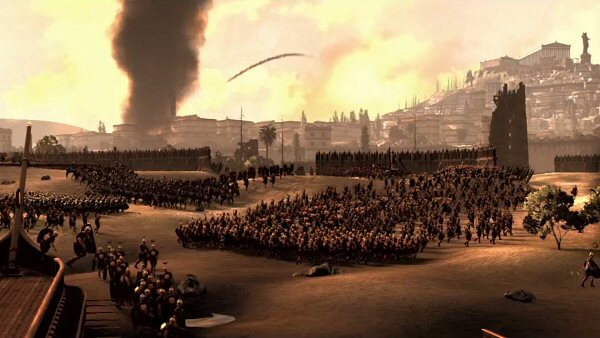 The Creative Assembly and Sega have released the first gameplay footage of their new Rome Total War game, featuring the Siege of Carthage. It's not more than a small teaser but it does include a few gameplay elements here and there, although quite frankly it's quite hard to distinguish which parts of the trailer are cinematics from the ones which are actual gameplay. The parts that seem like gameplay looks gorgeous indeed. Now, please show us something from the strategic layer as well.
The Creative Aseembly announced Total War: Rome 2 back in July of this year and promised to innovate the franchise with "navies that can fight alongside armies" and the "prettiest version of the series real-time battle engine [with] all sorts of destructible scenery" with a 40% bigger budget than any other Creative Assembly project to date (e.g. Napolean TW, Shogun TW, Medieval TW, etc).
Total War: Rome 2 has a tentative release date for the "second half of 2013″. We'll be following this title closely. It's not space or sci-fi themed but it is one of those highly popular strategy games that I'm sure many would like to see covered here. There are also a few screenshots already available that show a few more glimpses of the gameplay.
Subscribe RSS
14 Comments
Related Articles:
Post category:
News & Announcements
,
Videos