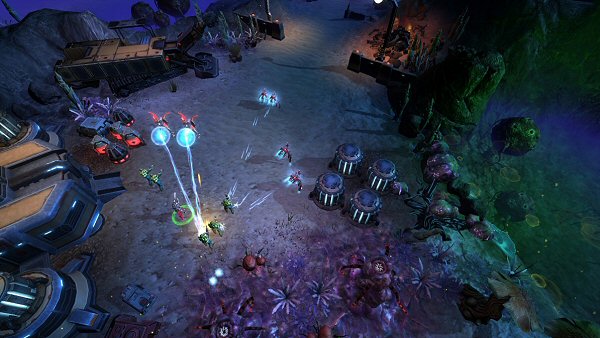 I think people who like sci-fi and are familiar with RTS games, where your main objective is to develop your base, manage resources and conquer your enemies will feel right at home with Tryst.
Tryst, from BlueGiant Interactive was released today. It is a fast-paced real-time strategy game, similar to games like StarCraft. It offers a single player campaign but the main focus is on multiplayer. It supports up to 8 players that may decide to hop out from the game at any time. Apart from the RTS mechanics Tryst also offers some RPG elements, where you can set abilities and upgrade your units.
Will indie developed Tryst be at the same level or even stand out against Blizzard's StarCraft games?
Our plan is to have a first impressions article published in a week or so, so check out a bit later if you're unsure about this one and want to know more.
As far as I know Tryst is only available on Steam at the moment.
Subscribe RSS
4 Comments
Related Articles:
Post category:
News & Announcements