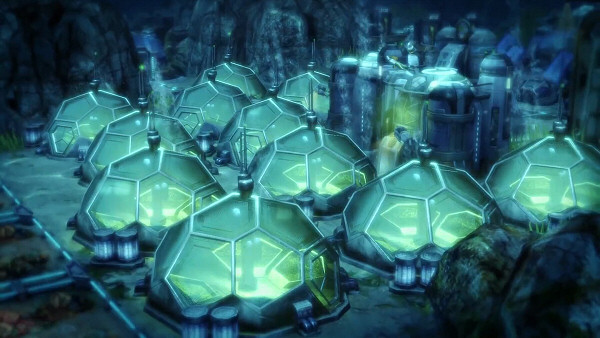 Ubisoft and BlueByte released Anno 2070: Deep Ocean, an expansion/add-on for their sci-fi real-time strategy and city-building PC game, Anno 2070.
Anno 2070 is the latest game of the Anno series and takes place in a Earth's near-future. Gameplay consists in gathering resources, engaging in diplomacy and trading with competitors in order to build a new society. You can choose between two factions: the technology moguls Tycoons and the eco-friendly Ecos.
According to Ubisoft the Deep Ocean expansion offers the following:
A new civilization rank
Underwater expansion
New ways of energy extraction
New missions about the energy research of Hiro Ebashi
Revised research feature: Multiple new items
Hostile take-over of islands without using a single bullet
New Tech Monument including new gameplay options
Fascinating new production buildings and goods
There's a demo available for the base game that lets you play the first two chapters of the campaign.
You can buy the Deep Ocean expansion at GamersGate, Amazon.com or at Gamestop.
So, has anyone played Anno 2070 yet?
Subscribe RSS
12 Comments
Related Articles:
Post category:
News & Announcements