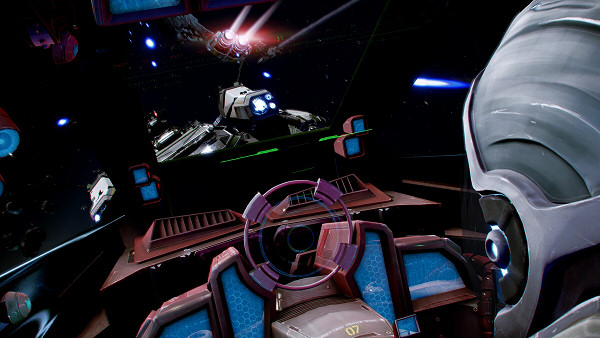 Chris Roberts, the creator of space simulation games like the Wing Commander series and Freelancer has announced today at GDC that his new project is called Star Citizen, and it's space combat game set in a persistent open universe.
I've watched the live presentation made by Chris at GDC (courtesy of Gamespot). He confirmed that Star Citizen, the game he's been working on for the past year, is indeed a space combat sim adventure game, that holds true to the games he has developed in the past, particularly Wing Commander and Freelancer.
Star Citizen will offer both single-player and multiplayer gameplay. The single-player part, that you will be able to play offline, will be like any other traditional game with a central story and a campaign. Chris explained that the idea is that after finishing the single-player experience the player is invited to enroll in the multiplayer experience where you will be able to immerse yourself into a persistent open universe (a bit like in EVE Online or World of Warcraft), and invite your friends to play in what he called "combat instances".
So, in Chris own words, the single-player part of the game will be a bit like Wing Commander and the multiplayer open-world experience like Freelancer. The idea often repeated, and emphasized by Chris in his presentation, is that with Star Citizen he hopes to develop a game much closer to his vision, with lots of attention to detail and great graphics, that allow you to immerse yourself more in the game. Today's graphics power, networking abilities and immersion seem to be the central reasons behind Chris motivation to develop this new game, apart from other personal motivations of course.
The background story unfolds in our own Universe, meaning Earth takes the central role in the story. Earth is the central system of power. In the single-player experience you'll be part of an elite group called "Squadron 42", which is part of the military front line division, kind of the Top Gun of space pilots or the military "navy seals".
Regarding the business model, Star Citizen will not require a subscription, but will not be free-to-play either. Roberts said that the game will be available for a one-time purchase.
This is a single-player / massively multiplayer game hybrid, Chris himself confirmed that when asked about it by the audience, however he was firm about saying that this is not a kind of game that you must grind yourself to achieve "level 80". Chris was clear about this. The point seems to definitely not be about leveling up to a certain point but to allow people to experience things together in co-op or PvP kind of gameplay.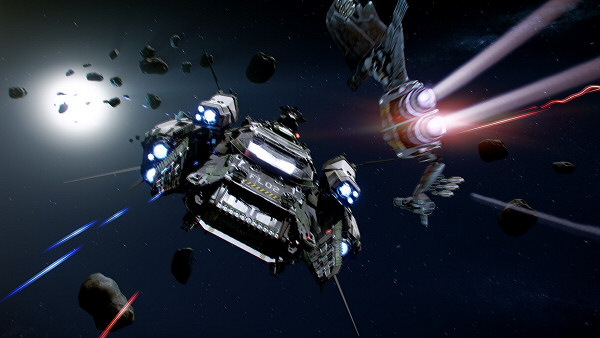 There's much attention put in physics and to the simulation aspects of flying a spaceship. So, expect to see thrusters moving in the direction required in order to pitch or roll your ship. After being asked about it Chris also confirmed that it will even be possible to switch off some of these thrusters in order to make more complex maneuvers and "increase the dog fight's challenge".
In terms of new content, since after all this is a single-player massively multiplayer hybrid game, Chris explained that the idea is not to make "massive one-year content updates to the game" like it's usually done in other games of this type but to do micro-updates more often, that will "unlock a new uncharted system perhaps" or "5 new missions". On a curious note, people will be able to name their own uncharted and recently discovered star systems, and be able to sell that information to corporations. Yes, there seems to be a currency of some sort planned for the game.
One interesting gameplay aspect is that you'll be able to fly both small and big spaceships. So, you may start by flying a fighter ship but later one see yourself inside the cockpit of "a Millenium Falcon type of ship where you can be piloting the ship, one of your friends may be firing a turret and another may be fighting alongside in a fighter ship. This is something I always wanted to do one day" said Chris.
Chris excitement presenting the game, going through a demo and answering people's questions was palpable. You really get a great impression from this guy. You can really feel the passion in him to make this happen and you believe him when he says "I hope you will support this game because you are the ones that are going to play it. However I myself I'm very excited and hoping to play my own game".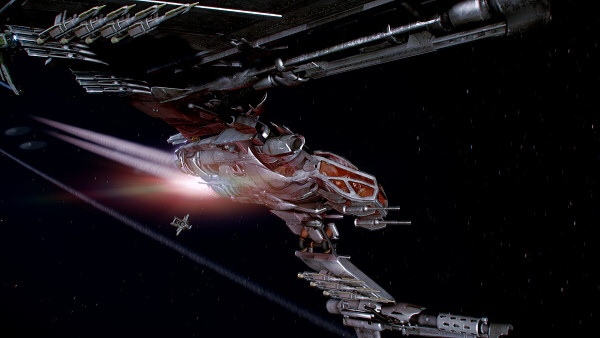 The development model for Space Citizen is not the traditional developer pitches publisher, publisher grants money to developer kind of model. Chris explained that it's hard to convince big publishers to back this sort of game, so he's advancing with a mix of private investment plus crowd funding. He says to have some private investors on-board already but to prove that the concept is solid (the past year was used only for prototyping) he needs to prove that players really want this ambitious game to be made.
So, Chris will be using crowd funding to finance the game, via his Roberts Space Industries website. Supporters have several options which range from $10 that allows you to be part of game's creation process to $10.000 which gives you lots and lots of goodies.
Chris expects to reach Beta in a period of 8 months. In a year from now he hopes to have the single-player experience ready and two years from now the all package with the multiplayer done.
Well people, if you love space sim games, enjoy single-player and multiplayer experiences, and would love to take space combat to the next level, in terms of graphics and immersive experience, then here's your chance to make it happen.
We'll be following this title closely. In the meantime you can know all about Chris' new space sim in the Space Citizen official website.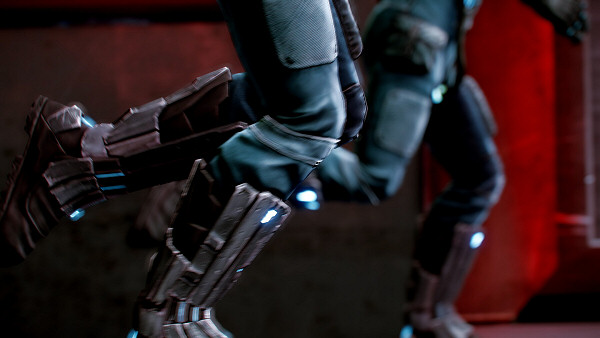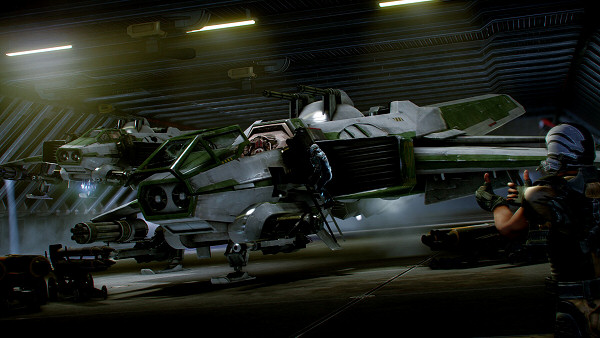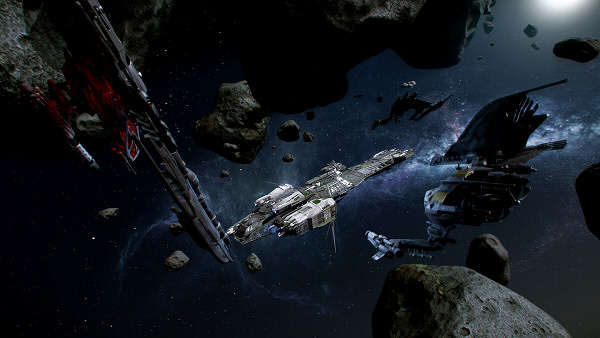 Subscribe RSS
22 Comments
Related Articles:
Post category:
News & Announcements