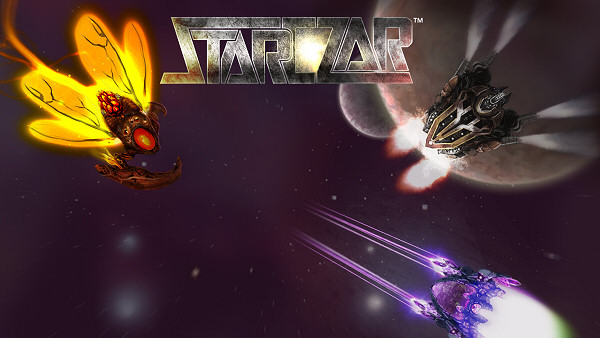 Time for another indie adventure project aiming at conquering the stars. This time I present you Thomas Eidson from Foe Games, and his 4X space strategy game, Star Czar.
Thomas sent word that he's developing a space 4X game, including a 5th X (for eXperience) which Thomas understands as: "units and individual fleets leveling up". He says to have plans to incorporate elements of "pen and paper games". He's doing all the programming and design work, and he's being helped by Luke Litman, the game's art director.
Star Czar unfolds on a Universe where your race is nearing the stage where it'll be possible to build space ships and travel to the stars. But just not yet. Fortunately, one day an alien species leaves a message behind, plus the plans for building a hyperdrive, necessary to fulfill the request included on those plans. Many years later you have built up a small fleet of ships and began your exploration adventure over the galaxy, in the search for these mysterious "traders", and to find out what their plans are.
Thomas Eidson is the CEO of Foe Games. He calls himself a veteran game developer, having developed many games. "I have developed MUD's, RPG's, MMO's, mobile games, and console games". Some of these seem to be"triple-A" games, including Star Wars Galaxies, where Thomas was the System Designer. He felt that now was the time to develop a strategy game of his own that would fit his favorite game genre: space strategy.
"My passion is for playing fun and interesting strategy games. However, the golden days of Master of Orion seem lost to us. I decided that a grand space game would fit the bill to sate my ravenous desire to play space strategy games."~Thomas Eidson (Foe Games CEO)
Star Czar features include:
Turn-based
Galactic conquest (4x; maybe 5x?)
Currently single player with architecture to expand it into multi-player
Four playable races (Human, Crystalline, Robotic, and Insectoid)
Deep research trees
Ship customization through modules (think sockets)
Large fleet combat
Starbase customization for planetary defense
Hundreds of stars (up to a thousand, currently) to conquer
Terraforming
Remote harvesting of planets and other galactic features
Heavy HUD for fast statistical analysis to make decisions
Fleet task automation
Construction task automation
No warp lanes (but you can build your own automated warp lanes, if you wish)
And more to be announced.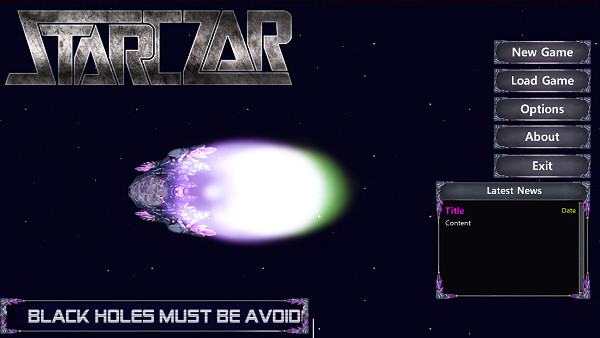 Apparently, Thomas is still in the early stages of development, but by September 2012 he announced his expectation to reach alpha "in a couple of months", which makes it end 2012. He plans to release the game for the PC and mobile platforms, although he didn't specified which.
Thomas seems to have a good foundation here. Having worked in numerous game titles in the past, he seems to have the experience and the motivation required to go through with it till the end. He also seems to have the passion and the desire to make it happen. The features list is ambitious and promising, that's a good start. Let's see what the future holds for Thomas and Luke. Good luck to you guys.
I'll keep you on the loop for developments. In the meantime you can reach Thomas for feedback or questions on his blog, where he announces progress on Star Czar. He also runs a twitter feed and a facebook page in case you prefer to stay updated that way.
Subscribe RSS
58 Comments
Related Articles:
Post category:
Stellar Indie Venture