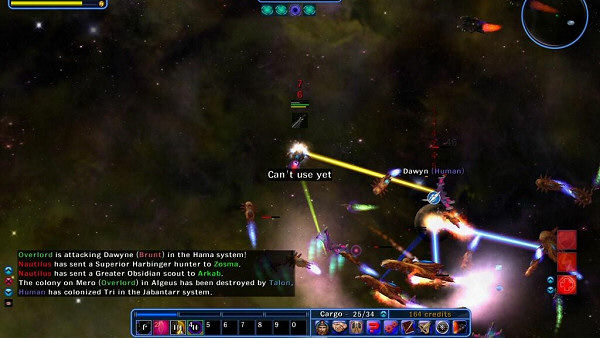 Drox Operative is an action RPG set in space from Soldak Entertainment. It is  currently in beta (pre-orders are available for the latest beta build) and it doesn't have an exact release date. The devs took the "it will be released when it's done" approach.
Keith Turner had a go with Soldak's latest adventure in pursuit for answers to the question: "Is this merely an action roleplaying game in the same vein as Diablo, or have they actually snuck some 4X space opera magic into this game?". Have a look at his preview for his impressions. He's planning to write a review when the game comes out, so, stay tuned for that.
Meanwhile Drox Operative has received several new beta patches and a demo has been released to the public very recently.
Keep in mind that while Drox Operative is a lot about exploration, diplomacy, technology and war, where you're still expected to make a lot of decisions, it is much more about space battle action, quests and ship customization. So, don't expect to find a true 4X experience with empire building, population management and building construction. But, you will definitely find some 4X elements here.
You can play single-player or co-op multiplayer (not available in the demo yet). The game will be released for Windows and Mac. Again, the release date is not known yet.
Subscribe RSS
6 Comments
Related Articles:
Post category:
News & Announcements