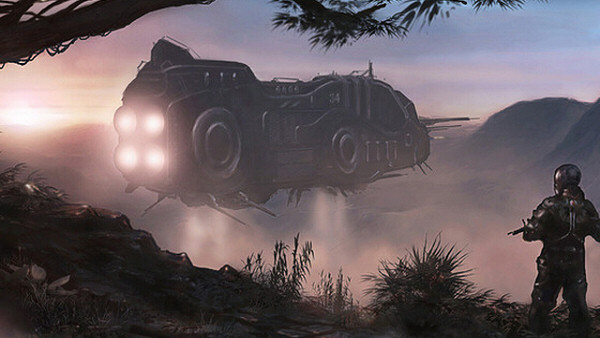 Simon Roth is now on Kickstarter for Maia, a space colony management simulation, or God game, that he's been working on full-time after having worked on a 'AAA' development studio. Other God games include titles such as Dungeon Keeper, Populous, Black & White, or Spore, to get you in context.
Simon defines Maia as "Dungeon Keeper meets Dwarf Fortress on a primordial alien world.". So, expect real-time strategy and city-building elements, as for a procedurally-generated universe. The game's setting is dark and it's inspired by 1970's sci-fi films like 2001 or Alien. Simon also said to have been inspired by authors such as Arthur C. Clark, Philip K. Dick, Isaac Asimov and Douglas Adams (great choices if you ask me!).
It all begins in 2113 when humans began its extra solar colonization program. One of the targets of was Maia, a planet in the Tau Ceti system.
Regarding gameplay, you must excavate underground colonies and extract minerals for construction. And this is where the simulation aspects kick in. You need to build accommodations for your colonists and keep them fed and happy. And, you need to build defenses to protect them from the dangers lurking on the surface. You also need to research new technologies and eventually you will need to explore the surface.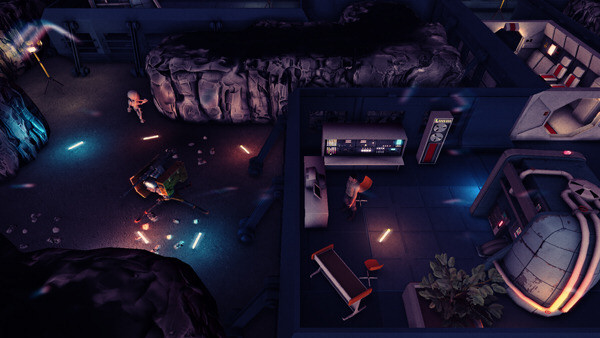 Maia has reached its funding goal of £100,042. Yes, that's right, to the last penny :) But, you can still jump on board, as the kickstarter is still open for the next 18 hours or so. Maia is currently in early Alpha. Simon expects to have a playable release in mid January 2013 and a final release in the summer of 2013.The game will run on Windows, Mac and Linux and will be DRM-free.
Simon's Maia proposal in a nutshell:
Space colony simulation / RTS / God game
Procedural: objects and textures generated by the computer
Dark sci-fi setting and humour (inspired by 1970s hard sci-fi)
Single-player campaign
Others: first-person mode, third-person mode, open data for modders, Win, Mac, Linux, DRM-free
You can't help not to feel disturbed and curious by watching Maia's trailers. If Simon was after a dark and disconcerting science fiction setting, then I'll say he's on the right track.
Subscribe RSS
11 Comments
Related Articles:
Post category:
Kickstart
,
News & Announcements