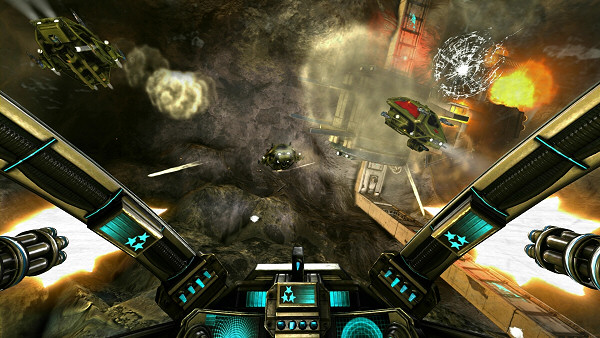 Fans of space-shooters and space simulation will be pleased to know that Miner Wars 2081 has just been released for the PC, and is now available on Steam with a 20% discount till December 12th 2012. It's also available on GamersGate, Gamestop and Desura
Miner Wars 2081 is part of the Space Sector's Sci-Fi/Space Games You Can't Miss in 2012 list, and it features a fully destructible and persistent universe where you can navigate through 6DoF (six degrees of freedom). There's a 31 missions single-player story campaign, co-op multiplayer and a death-match mode up to 16 players. Joysticks are supported.
Following the 3-year development of Miner Wars 2081, Keen Software House will now aim on finishing their Miner Wars MMO that they are already pre-selling as a separate product to release in Q4 2013.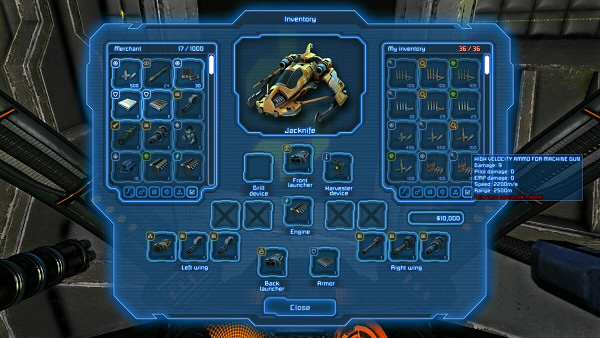 Alternatively to Steam, you can also buy Miner Wars 2081 directly from the dev's website (where you'll also be offered a Steam key). The game is also available at GamersGate, Gamestop, Desura and retail stores in Czech and Slovak Republic.
Regarding anti-piracy measures, KSH states that they don't use any sort of DRM protection or activation code on Miner Wars 2081, unless you go with the Steam version I would add. The game is not locked to your computer but an "active internet connection is needed to play the game", says KSH.
You can grab a demo for Miner Was 2081 at the official website. Happy looting, trading and shooting! :)
Subscribe RSS
12 Comments
Related Articles:
Post category:
News & Announcements