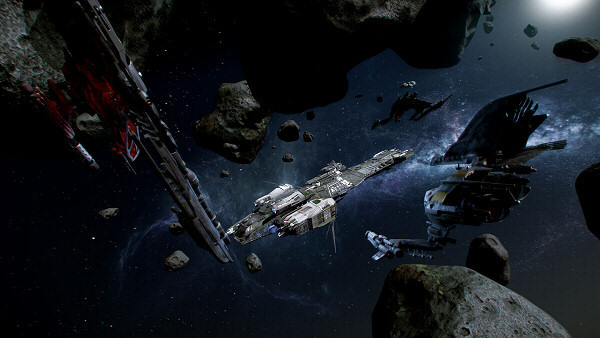 Chris Roberts' Star Citizen space combat simulator ended its crowd funding campaign and established a new crowd funding record, after Obsidian Entertainment's Project Eternity title.
Star Citizen raised a total of $2,134,374 on Kickstarter (>400% the goal) and $4,104,189 on its official website for a total of $6.23 million dollars raised with 89,667 backers.
"I am absolutely elated by the incredible outpouring of support for this project," said Roberts. "It's clear that space sim fans have just been waiting for a game like ours to come along and rekindle some of the excitement that's been missing from PC games and the space sim genre. With the resources that our fans have provided, it means the team will be able to provide more features in Star Citizen and deliver an even better game." ~Chris Roberts
Cloud Imperium, Roberts' new game company, plans to have an early alpha of Star Citizen ready for backers at the end of 2013. Apparently, backers are still allowed to switch or upgrade their pledges and non-backers can still jump in, although "at slightly higher prices".
Wing Commander's father is back in business, big time! Check our small preview for more information on Star Citizen.
Subscribe RSS
7 Comments
Related Articles:
Post category:
Kickstart
,
News & Announcements