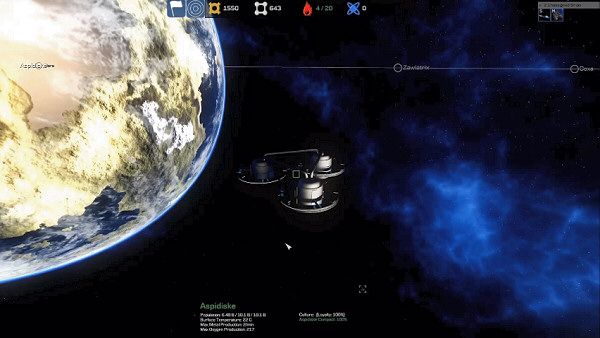 Richard Orr is on Kickstarter for Colonia, a real-time space 4X game set in a single star system.
Contrary to the traditional space 4X pattern of offering a sand-box experience spanning over an entire galaxy, Colonia is about achieving supremacy over a single star system. So, the idea here seems to be to go after a full-scale experience, with realistic distances between space bodies. So, it would take years to travel between planets, although thankfully most ships are given faster-than-light capability :)
Gameplay consists of playing in a new star system everytime, containing a variable number of planets and moons for a total of around 50 or so space bodies. So, there doesn't seem to be much to expand to, since many should not support life. However, the idea is to use terraforming to increase the maximum population on habitable planets.
There's resource management, research, diplomacy, customizable ships, real-time combat, two human factions and an invading alien species.
Colonia is to be released for the PC with an estimated delivery on August 2013.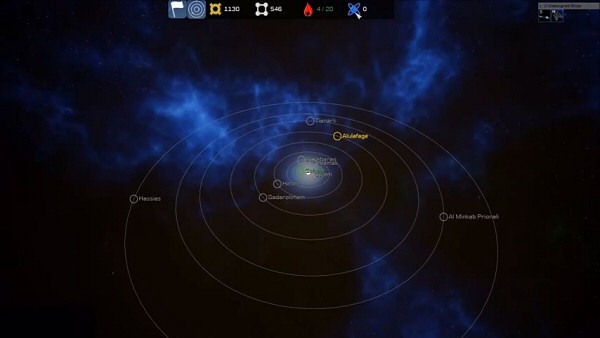 Richard's proposal for Colonia:
4X real-time space strategy
Full-scale: real distances between space bodies
Single system: game is played in a single star system with up to 50-60 bodies, different everytime
Combat focused: real-time battles with hundreds of ships of 6 different classes
Others: terraforming, 3 factions, customizable ships, PC, no multiplayer
And, that's it. Colonia in a nutshell. Seems simple isn't it? Well, many times less can be more.
And now, enjoy Richard's first update video, quite nice by the way, which gives you an overall picture of the game.
Subscribe RSS
17 Comments
Related Articles:
Post category:
Kickstart
,
News & Announcements