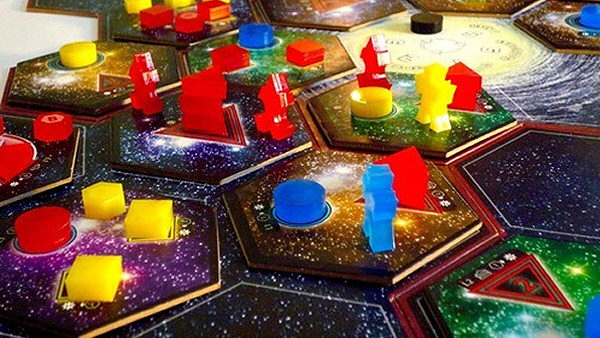 Board games were the genesis for many kinds of strategy video games available today, including space strategy games (and 4X games). So, today, and for a change, I will write about a different kind of space 4X game, a tabletop game. In this case a board game.
Minion Games is currently on Kickstarter for Hegemonic, a space 4X board game of "galactic exploration, empire building, conflict and cunning". The producers have already launched six previous Kickstarter campaigns for different kinds of board games – including one expansion – and all of them achieved their funding target. However their first attempt with an adventure game, was not successful. Not many (if any) Kickstarter creators can talk about having such a record, with five successfully delivered Kickstarter games, and rewards.
So, the seventh Minion Games' Kickstarter campaign is a space 4X game. In Hegemonic, each player assumes the role of a Great House Leader, exploring sectors of a new galaxy. You're expected to expand your industry, exercise political activity and grow your military force during the game's five different phases: an exploration phase, followed by three action phases, and a special final phase.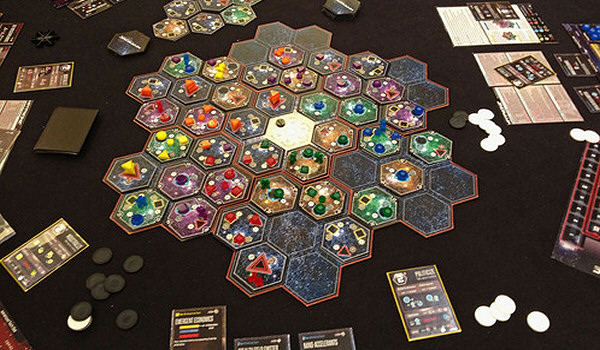 During the exploration phase, players explore the different sectors and discover new technologies. During the three action phases, players choose one of several action cards which allow them to do a series of actions, including further industrial expansion, sabotaging, subverting or block the opponents' efforts.
In the final phase, the players position themselves to assume a special late game role, which allows them to manipulate certain aspects of the game, like dealing with excess wealth and income, in order to re-balance all the of player's power.
Minion Games expects to deliver Hegemonic on July 2013. Of course, this is a physical product, so expect to pay a higher price than video games, which, in this case, includes shipping costs. There are a lot of rewards and in one of them you can even buy more of their games at cheaper price. Have a look at the game's kickstarter page for the details.
Expect to find more content on space strategy board games in the coming months ;)
Subscribe RSS
16 Comments
Related Articles:
Post category:
Kickstart
,
News & Announcements