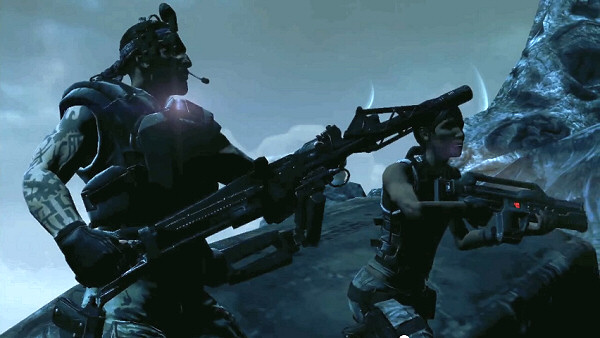 Sega and Gearbox have released a new trailer for Aliens: Colonial Marines. Somehow, by watching the trailer, it looks like this game can be a re-imagined approach of what would have happened if a rescue team would have been sent after Ripley, Hicks, Hudson and company become stranded in the LV-426 planet. That or to put you in the skin of a soldier part of that team. Either way the game seems to have all the ingredients to offer the experience of how it would be to be there, where the second movie of the Alien franchise unfolds. Most of the trailer seems to be cinematic but there are a few bits of gameplay as well.
By the way, the game is already available for pre-purchase for $49.99 on GreenManGaming, GameStop, Steam and GamersGate for the PC. For PS3 and Xbox look here. GreenManGaming is offering a 30% discount on pre-purchase today (w/ voucher: GMG30-ALIEN-SDEAL). Aliens: Colonial Marines is out on February 12, 2013 for the PC, PS3 and Xbox 360.
So, in the mood for shooting some Xenomorphs? Or, not really?
Subscribe RSS
14 Comments
Related Articles:
Post category:
News & Announcements
,
Videos