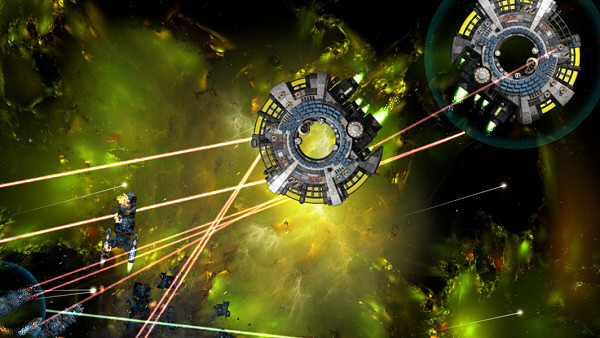 Indie developer Cliff Harris from Positech Games has released "The Outcasts", the seventh DLC/expansion pack for his space strategy game Gratuitous Space Battles.
Gratuitous Space Battles combines simulation and strategy elements with a particular focus on ship design and space battles. In GSB you arrange your ships into fleets, instruct them what they need to do in battle, and then sit down and enjoy the fireworks. It's a lot about watching your spaceship creations in action with minimal human interaction. The game is fun but this lack of combat interactivity didn't allow it to reach its full potential. Check out our GSB review for more information on the base game.
The Outcasts brings the following new content:
10 new ships: 4 cruisers, 3 frigates and 3 fighters – by the same artist who did the original GSB artwork;
6 new ship equipment modules – mostly for the new Outcasts race;
2 new scenarios: two new maps to fight against the Outcasts (in three difficulty modes each), and to use in online challenges.
See here for the details.
This new DLC/expansion pack requires the base Gratuitous Space Battles game. The Outcasts is currently on launch sale on GamersGate and Steam for $4.79. Full price will be $5.99. Alternatively, you can also buy the DLC directly from the dev's website. This expansion runs on the Windows PC.
Subscribe RSS
7 Comments
Related Articles:
Post category:
News & Announcements