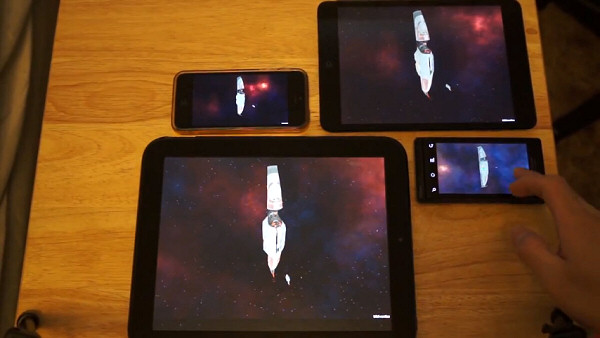 Indie game development company teamPixel is on IndieGoGo looking for funds to go after the Homeworld franchise IP. THQ, the company supposedly holding the IP rights at the moment, is going through a bankruptcy process. And so, teamPixel came forward and is now requesting the help of fans to try and acquire the sci-fi RTS franchise during the next insolvency auction.
With the HW IP on their hands, teamPixel proposes to put the original HW series on GOG and Steam; develop a HW version for mobile devices with touch controls and, no more no less than to develop and deliver HW3.
They think $50.000 would be enough for them to acquire the IP; 100k would get all the Homeworld series titles on GOG and Steam for free; 250K for the original Homeworld on mobile devices with touch technology; 500K would get all the series titles on mobile devices; and 750K would be enough to develop Homeworld3.
As a big fan of the Homeworld series I have to admit that the prospect of seeing the old titles available on digital stores again, and a new installment coming to life in the near future are very seducing thoughts indeed. But, gosh, how feasible is this really? The indie devs are offering a refund guarantee. But how exactly would that work I don't know. What guarantee do we really have?
And, what about Relic, the former developers? They are part of Sega now. Maybe they would be the best candidates for the task? If that's on their hands to decide, or in their plans of course. I guess we'll just have to wait and see what comes out of this.
Subscribe RSS
20 Comments
Related Articles:
Post category:
Kickstart