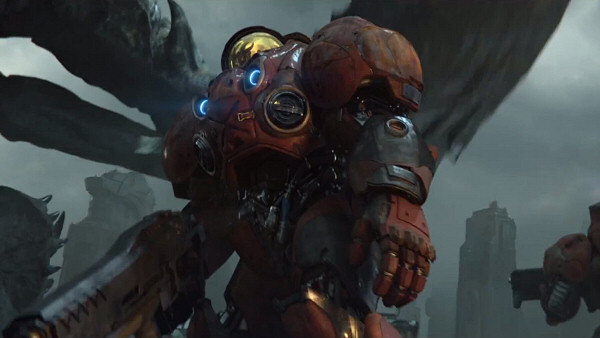 Blizzard has revealed the opening cinematic for StarCraft 2: Heart of the Swarm.
HotS is the second installment of Blizzard's sci-fi real-time strategy trilogy for StarCraft 2, where now, the Zerg – one of the three StarCraft's races – has the central stage. The cinematic sets the story in motion for the expansion. About the plot, Blizzard puts it in this terms: "Why is Kerrigan seeking out Zerg broods scattered throughout the Koprulu sector? Is she still pursuing her quest for vengeance, or has her transformation given Kerrigan a new purpose?". Apparently, some questions will be answered, but others will only be in the final episode – Legacy of the Void – which will portray the Protoss, the other race apart from the Humans. StarCraft 2: Heart of the Swarm releases on March 12, 2013 for Windows and Mac.
Blizzard can surely deliver astonishing cinematics. Turn on the HD and enjoy.
Subscribe RSS
12 Comments
Related Articles:
Post category:
News & Announcements
,
Videos