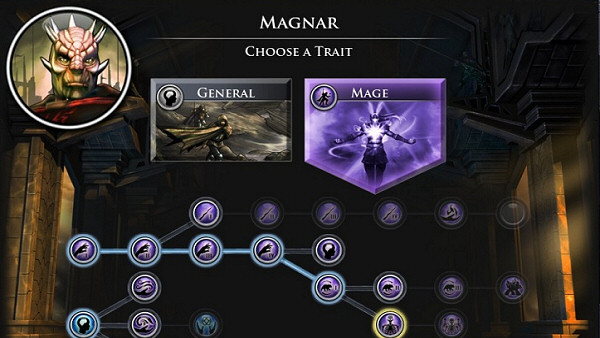 Stardock has announced they are working on a new standalone expansion, called Legendary Heroes, for their recent fantasy strategy title, Fallen Enchantress.
Back in October, I reviewed Fallen Enchantress, and aside from a few small issues, really liked what it had to offer. Legendary Heroes is poised to enhance that experience with some completely new additions as well as refinements to their existing gameplay. Here is a brief summary of the features they've announced thus far, from the official announcement:
Legendary Heroes features:
New champion progression system
Improved tactical combat
Dozens of new spells, abilities and equipment
10 New monster classes
Gigantic new map size
Legendary Heroes scenario
Digging a bit deeper, in a lengthy post from Derek Paxton, also known as Kael, I was able to extract the following planned features:
Champions acquired through fame rather than randomly on the map. New types of champions, including non-humanoid, are also included
Champion traits are now selected from a trait tree, rather than a random list, offering new options, more control, and more diversity
New monsters, spells, and abilities, including new faction special abilities to further differentiate the factions
Enhanced tactical combat. New combat options that will make even groups of spearmen and militia more useful and exciting to use then in the past
Removal of Influence and Faction Prestige mechanics
Insertion of Fame and Unrest penalty mechanics
Stardock's current plan is to release Legendary Heroes as a standalone expansion, which will include Fallen Enchantress, for $39.99 in April of this year. Owners of Fallen Enchantress, however, can upgrade for just $19.99. Furthermore, individuals who purchased Elemental: War of Magic from Stardock prior to November 2010 will receive a free copy of this expansion.
The beta is scheduled to begin in March. It is important to note that, unlike Fallen Enchantress, Stardock has also announced that Legendary Heroes will be integrated with Steam and will require the use of Steam, regardless of where you purchase it.
Overall, I'm very interested to see how these features are going to turn out and will be following up with a full review sometime after release.
Subscribe RSS
26 Comments
Related Articles:
Post category:
News & Announcements