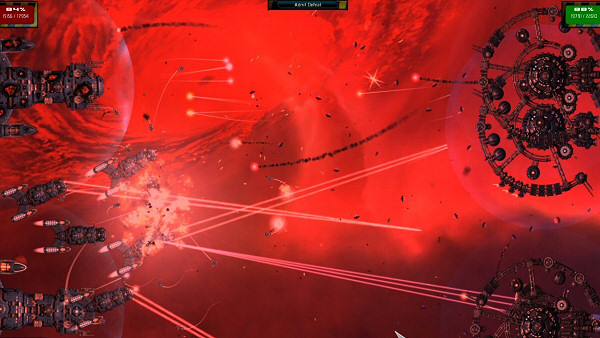 The developer of Gratuitous Space Battles, Cliff Harris, sends word that his space strategy game will be free to play on Steam this weekend until Sunday at 1 pm PST (check below the game's description on how to download and play).
Along with the free weekend event, GSB will also be sold at a substantial discount (75% off) for both the base game and the complete pack, which includes five DLCs that unlock new races, ships, techs and other goodies.
Gratuitous Space Battles combines simulation and strategy elements with a particular focus on ship design and space battles. In GSB you customize your ships, assemble them into fleets and then instruct them with what they need to do in battle through a series of missions. At release time all you could do after that point was sit down and enjoy the fireworks, but now, apparently, you do have some degree of control over your ships during battle. But, you can assess that by yourself since the game will be free this weekend :)
To know our opinion on Gratuitous Space Battles check out our review. GSB is available for the PC and Mac.
Subscribe RSS
14 Comments
Related Articles:
Post category:
News & Announcements