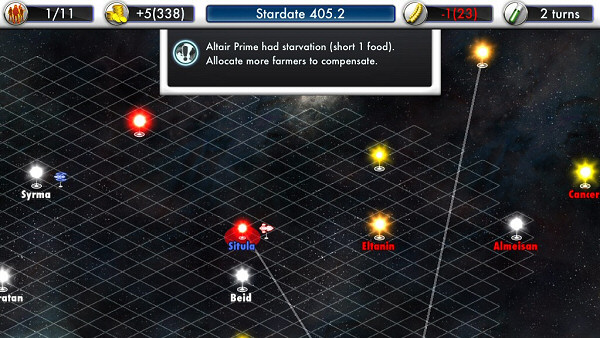 Chimera Software is on Kickstarter looking for support to port their iOS space 4X strategy game, Starbase Orion, to the PC, Mac and Android platforms.
Starbase Orion was one of the first space 4X games to hit the iOS AppStore. You can find our review here. At the time of the review, Kyle – our iOS hero – was quite pleased with what he found. He confirmed that Chimera succeeded on achieving its major goal, which was to provide "an experience similar to Master of Orion with better multiplayer", but not without leaving out some features of the 4X classic, necessary in Kyle's perspective to facilitate the multiplayer part.
Chimera Software now asks for $40.000 for porting Starbase Orion, which breakdown into software licenses costs, server costs and art and marketing expenses. They estimate that five months will be enough to complete the porting job. They also have plans to set some stretch goals along the way, "to be used solely for the purpose of improving Starbase Orion" for what Chimera is keen on hearing the fan base for what they want to get.
$8 will get you a copy for the platform of your choice in July 2013, while $24 will allow you to play Starbase Orion in all of the planned supported platforms, which if the Kickstarter campaign is successful, will be the iOS (already available), the PC, Mac and Android.
\Edit: Here's a recent gameplay video.
Subscribe RSS
23 Comments
Related Articles:
Post category:
Kickstart
,
News & Announcements