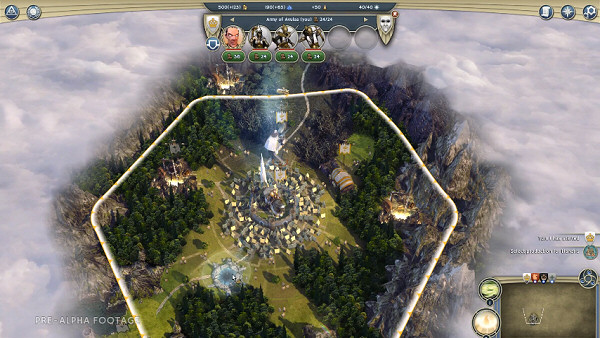 Triumph Studios released a pre-alpha gameplay video of their new fantasy turn-based 4X strategy game Age of Wonders 3 on the scope of GDC (Game Developers Conference).
Looks wonderful. But, wait a minute… if I didn't know what game this was my best guess would be that a new Heroes of Might & Magic game was in the works :) The book separators, the spell book itself, the loot, the mines, the complete look and feel actually. Of course, this isn't so surprising though, as both HoMM and AoW series were heavily influenced by Steve Barcia's Master of Magic.
This pre-alpha demo looks very clean and combat looks awesome, and sounds promising gameplay-wise too. I look forward to get more information on this one as soon as possible. The plan is to have a preview up as soon as Triumph Studios releases preview builds, and as soon as Keith Turner, our fantasy strategy Hero, decides so.
Age of Wonders 3 should come out for the PC in the Autumn of 2013. The trailer suggests that the game will be released on Steam but also in DRM-free form on GOG.
Subscribe RSS
34 Comments
Related Articles:
Post category:
News & Announcements
,
Videos